Hersheypark Stadium Welcomes Full Slate of Summer Concerts
By: Emily Briselli
Summer is the perfect time for big, stadium-sized music.
This summer Hersheypark Stadium is hosting a number of highly anticipated summer concerts. Each of event brings a unique performer to the stage.
Take a look at what the Hershey music scene has to offer for Summer 2016.
Luke Bryan: 6/04/16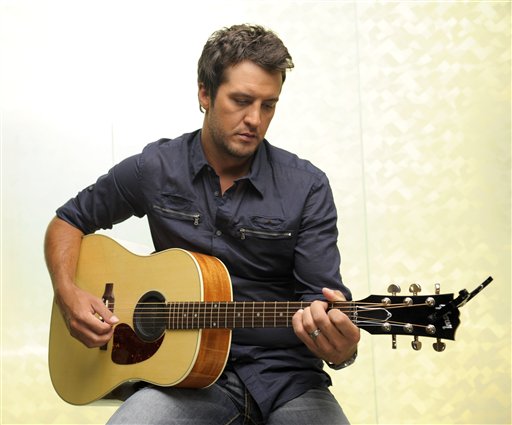 Surely he'll ask Hershey to "shake it for me" when Luke Bryan kicks off the summer concert series on June 4, 2016. Bryan is bringing his "Kill the Lights" tour to Hershey Park Stadium, where he'll be performing from his chart-topping new album of the same name. Additionally, concertgoers can look forward to music from country singers Little Big Town and Dustin Lynch.
Beyoncé: 6/12/16
Okay Hershey, now let's "get in formation" to welcome Beyoncé to Hersheypark Stadium this June. Following the release of her sixth studio album, Lemonade, Beyoncé will make a stop in Hershey as part of her "Formation World Tour." The tour, which debuted on April 27, 2016 in Miami, Florida, is her first solo tour since the 2013 "Mrs. Carter Show World Tour." Those in attendance can expect to hear hits from Beyoncé's record breaking studio albums, as well as a special guest performance from record producer and radio host DJ Khaled.
Twenty One Pilots with Mutemath and Chef's Special: 6/19/16
For those feeling a little "stressed out" and looking for something to do this June, Twenty One Pilots will be bringing their "EMØTIØNAL RØADSHØW" tour to Hershey Park Stadium. The alternative rock duo will be joined be joined by New Orleans natives, Mutemath, as well as Netherlands based band, Chef's Special.
Dixie Chicks: 6/24/16
One of the most popular female acts of all time, the Dixie Chicks will be joining us in Hershey towards the end of June. Their "DCX MMXVII" tour will stop at Hersheypark Stadium for those in attendance to experience the touring revival of this iconic band.
Def Leppard with REO Speedwagon and Tesla: 6/29/16
Def Leppard croons "pour some sugar on me," and that should be no issue here in the sweetest place on earth. Finishing off the June acts, this hard rock/heavy metal band will headline, and bring special guests REO Speedwagon and Tesla along with them. Both of these special performers are also rock bands, hailing from Illinois and California, respectively.
5 Seconds of Summer: 7/02/16
Hersheypark stadium plans to "look so perfect" in order to welcome rock band 5 Seconds of Summer to Hersheypark Stadium for their "Sounds Live Feels Live" tour this August.  The band performed at Hersheypark Stadium while on their "Rock Out With Your Socks Out Tour" in the summer of 2015, and are back again to perform songs from their most recent album, entitled Sounds Good Feels Good.
Demi Lovato and Nick Jonas: 7/16/16
Don't be "jealous" of your friends looking to be "cool for the summer" this August by attending Demi Lovato and Nick Jonas' "Future Now" tour. The longtime friends, both of whom grew up in the spotlight, have teamed up with Honda Civic to bring their dual tour to Hershey, PA in mid July.
Paul McCartney: 7/19/16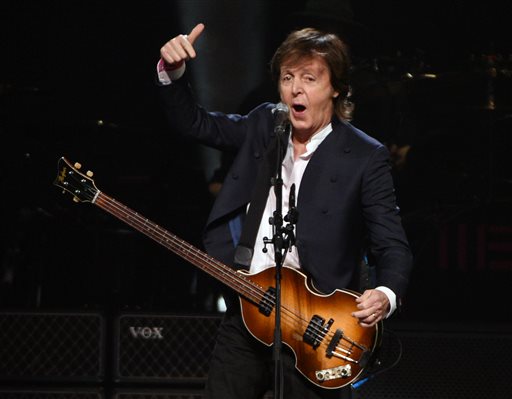 For anyone hoping to experience "one on one" time with Paul McCartney, his August stop in Hershey for the "One on One Tour" might allow you to do just that. McCartney plans to perform songs from all points in his career, which spans over 50 years and encompasses his time both as a member of The Beatles and as a solo artist. According to Hersheypark Entertainment and Resorts, attendees can expect a three hour performance "utilizing state of the art audio and visual technology".
Zac Brown Band: 7/23/16
Grab "a little bit of chicken fried" and head on over to Zac Brown Band's concert at Hersheypark Stadium on July 23, 2016. The country band will bring a touch of their home state of Georgia up to Hershey for performances including songs from their newest album, Jekyll + Hyde.
Mixtape Festival 2016: 8/06/16
Gracing the stage at Hersheypark Stadium again is Mixtape Festival, coming in early August. The festival begins in the late afternoon and features various acts throughout the day and into the evening. This year, Hershey will welcome headliners Paula Abdul, New Kids on the Block, Boyz II Men, and more for Mixtape Festival performances.
Show of the Summer: 8/20/16
After the success of their Hersheypark Stadium debut last year, Show of the Summer will return to the stage again in mid August. The concert, which runs all day, includes a plethora of acts, with feature performers such as Shawn Mendes, Sabrina Carpenter, Jack & Jack, and The Girl and the Dreamcatcher featuring Dove Cameron highlighting the show.
Blink-182: 8/27/16
"Blink" and you'll miss it, because concert tickets for rock band Blink-182 are already selling quickly. The group will not only perform hits from the previous albums but will also sing from their newest album, California, which will be released on July 1, 2016. In addition to the headliner, A Day to Remember and All Time Low will join Blink-182 at Hersheypark Stadium.
Jason Aldean: 9/15/16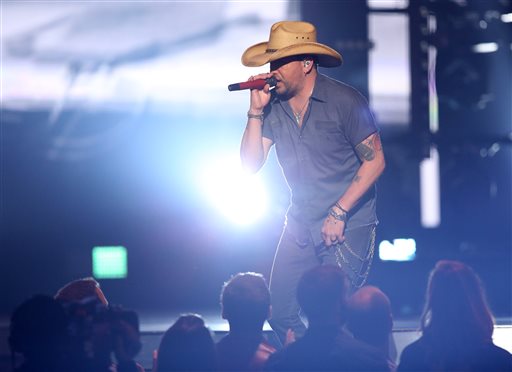 Jason Aldean will hop the "night train" to Hershey in early September, concluding the acts that have been announced so far for 2016. His tour, entitled "Six String Circus" will bring Aldean's signature country twang to the stadium for performances by Aldean, as well as special guests. Thomas Rhett, a fellow country singer-songwriter, and A Thousand Horses, a Nashville based country group, will share the stage with Aldean on this September night.
Each act taking the stage will bring something a little different to the chocolate bubble and draw diverse crowds from all over the surrounding area. If you're interested in buying tickets for any of this summer's concerts, check out the Hersheypark Stadium website to order them today.