Charities help Puerto Rico recover post Irma
Recovery starts when the storm passed.
Category 5 Hurricane Irma hit Puerto Rico with 180 mph winds and flash floods that resulted in widespread destruction on September 6, 2017. Over hundreds of thousands of citizens suffered from severe damage and now are left with little food and water, no power, and destroyed homes.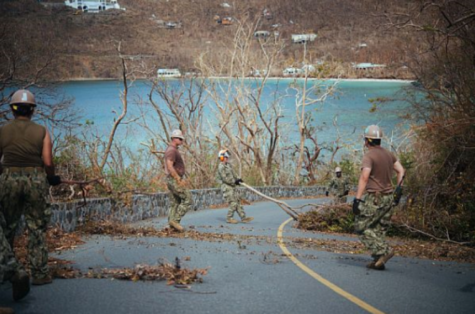 Puerto Rico may be out of power for months. The cost of recovery is expected to be tens of millions. Many charity organizations are ramping up efforts to aid the areas in the Caribbean hit by Irma.
Many charities such as St. Bernard Project (SBP), Samaritan's Purse, and GlobalGiving are providing resources and looking for volunteers. Donating and volunteering for these charities speeds up the recovery process for people who are stuck in shelters or have had their homes destroyed.
SBP has a system of five interventions which include rebuild, share, prepare, advise, and advocate. Resources for these steps are provided on their website. The five step intervention system will hopefully allow for a lot of people to go back to their normal life.
Samaritan's Purse has already made multiple trips to St. Maarten to deliver relief supplies and deploy response teams. So far, they have delivered water purification units, heavy-duty shelter plastic, family hygiene kits, and blankets for thousands of families. In addition, they are looking to deliver relief supplies to Antigua and Barbuda.
GlobalGiving's homepage states that they are, " . . . the largest global crowdfunding community connecting nonprofits, donors, and companies in nearly every country."
GlobalGiving is looking for donors, non-profits, and companies to help provide medical equipment and any other supplies they can find. They are also connected to other smaller charities, such as Aroh Foundation and Team Rubicon Global.
These organizations are giving their best effort to reach these many goals. It may take a while but with enough help, Puerto Rico and other Caribbean islands will be up and running in months time.
About the Writer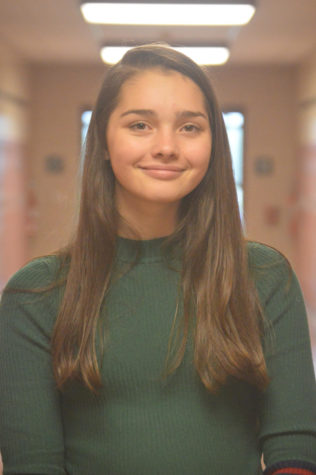 Mira Yorkus, Reporter
Mira Yorkus is a reporter for the Broadcaster.  She is a sophomore at Hershey High School and a first year member of the Broadcaster staff. Mira also...