Biden administration approves oil drilling in Alaska's Willow Project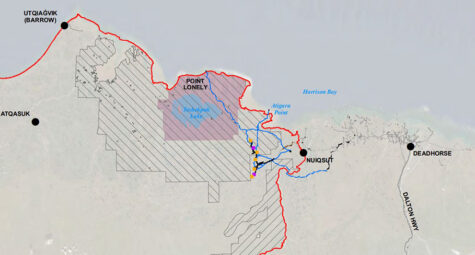 On Monday, March 13th, the US government gave the final approval to follow through with the Willow project in Alaska. The area nearly 600 million barrels of oil. This controversial project has led to activism and protests all over the world. 
The Willow project is a massive oil-drilling venture on Alaska's North Slope in the National Petroleum Reserve. It was created by the company ConocoPhillips as a way to boost domestic energy production and reduce the country's reliance on oil to cut down fossil fuel emissions. 
This project could produce 576 million barrels of oil over 30 years. Many people believe that this could bring in a new source of revenue and fund important services such as education and health care. 
"Without that money and revenue stream, we're reliant on the state and the feds," Nagruk Harcharek, president of the advocacy group Voice of the Arctic Iñupiat, told CNN.
As there are many supporters to this project, there are also many people in opposition. Many factors are being considered that could cause damaging effects to our world. What are the negative consequences?
This project would generate enough oil to release 9.2 million metric tons of planet-warming carbon pollution a year. This would be the same as adding 2 million gas-powered cars to the roads. The ecosystems and habitats in Alaska would be in great danger. This pollution will kill much of the wildlife that exists. Not only will it affect the wildlife, but climate change will worsen.
"The science is clear. We cannot afford any new oil or gas projects if we are going to avoid climate catastrophe. Approving what would be the largest oil extraction project on federal lands is incredibly hypocritical from President Biden who in his State of the Union called the climate crisis an "existential threat," said Natalie Mebane, climate director for Greenpeace USA.
If environmentalists continue to fight against this project in court, construction could be delayed for at least a year. However, it can be estimated to start towards the end of April since Willow can only be done during the winter season. It needs ice roads to build the rest of the oil project's infrastructure.