Pennsylvania's First Female Speaker of the House Sworn In
View this post on Instagram
Joanna McClinton was sworn in as Pennsylvania's first female Speaker of the House on Tuesday, February 28th.
McClinton is a 40 year old graduate of LaSalle University and Villanova Law. Before she got into politics, the southwest Philadelphia native, worked as a public defender. Other politicians and voters started to notice her due to the passion in her speeches when pushing back on Republican-endorsed policies. 
Not only is McClinton now the first female speaker, but she also made history as she rose the ranks. Speaker McClinton was the first female and first African American to be elected to the House Democratic Caucus as a Chair in 2018, then the first woman elected as Democratic Leader and, more recently, first female majority leader. 
McClinton started out as the elected Representative for the 191st District, Delaware County in 2015 after her predecessor, Ronald Walters, resigned and pleaded guilty to accepting bribes.
Joanna McClinton is part of the Democratic Party and plans to lead the implementation of many projects for her fellow democratic representatives. According to her Platform Website, The Honorable Speaker is known for often advocating for women's health issues and criminal justice reform. She prioritizes building relationships within the House and the community.
Leave a Comment
About the Writer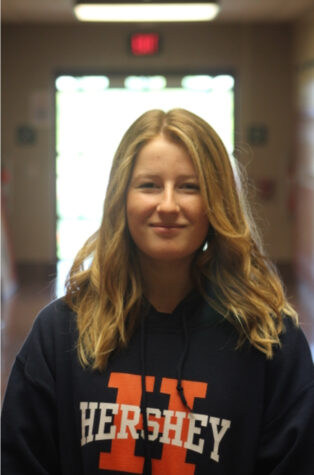 Mia Caldonetti, Reporter
Mia Caldonetti is a sophomore reporter covering the Social Justice/Protests beat and is currently in her first year at the Broadcaster. She is the Vice...