Despite Lease Change, Granada Gym Still Owned By District
By Anthony Barrett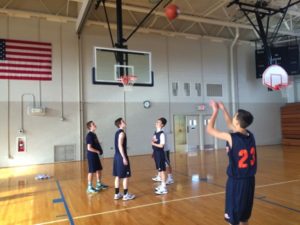 For the past several years the Township has operated Granada Gym as the Facility Manager. That could change very soon.
The change could occur sometime next year due to the gym losing taxpayer dollars every year. The change will be made in an attempt to make the gym profitable.
Before 2002, Granada had been closed and unused for around 10 years. In 2002, the Township and the District committed 1 million dollars each to rehabilitate it, because more space was needed.
While the Township was operating the gym, both the Township and School District picked up all the expenses including utilities and maintenance. It would cost the district $150,000 a year to operate, according to the budget.
PowerTrain, a sports and fitness chain, has been the frontrunner for months to lease the gym according to a school board official. PowerTrain would buy all new equipment, pay utilities as well as the real estate tax.
Schedule conflicts could possibly be an issue in the future. PowerTrain will be running a business out of the gym, and as they expand onto the gym floor space could become limited.
8th grade boys basketball would be affected the most, as they practiced regularly in the gym last season. Freshman basketball coach Nate Erdman described the gym as a valuable asset he would hate to lose.
However, according to coach Nate Erdman, the freshman team's practices have been moved to the High School's gym after school.
Sophomore Daniel Sheehan has been involved in the PowerTrain program for 1 year. He currently drives 30 minutes round trip. Sheehan said "The biggest advantage is that Granada is in walking distance from my house." Sheehan also said that it could make our sports teams better if more athletes got involved with PowerTrain's programs.
Sophomore Ryan Nerino played on the freshman basketball team last season and walked to Granada every day after school with the team.
Nerino said, "It would be a shame if the freshman team couldn't practice there. Not only is it a quality gym, but walking there with all your teammates is fun and a great bonding exercise."
Sophomore Alec Singer agreed with Nerino saying "Granada is not only a gym, it's a landmark in the town of Hershey."