Hershey Boys Baseball Defeats McDevitt in a 1-0 Victory
The Hershey Trojans boys baseball team won their game against the McDevitt Crusaders in a 1-0 victory at home.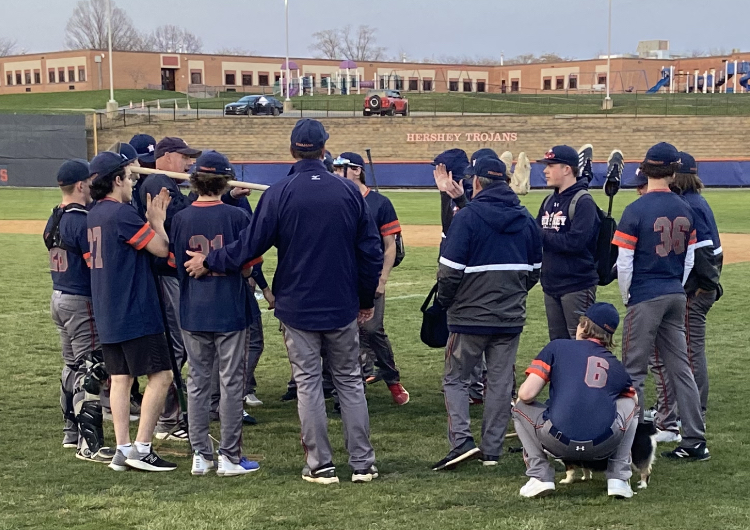 With both teams going into the game with a previous record of 1 win, 5 losses, the match up was tight.
Both teams were stacked with talented pitchers. The Trojans had Freshman pitcher, Danny Nelson, in for the entirety of the game and he did not allow for any runs scored off of him. The Crusaders played Junior pitcher, Connor Reynolds. The combination of strong pitchers' defense from both teams resulted in a low-scoring game. 
Going into the bottom of the third McDevitt had the opportunity to be the first team to put a run on the board, but Junior, Tyler Sidella, from Mcdevitt got caught in a pickle between Sophomore third basemen, Seth Wildasin, and Nelson. Nelson tug him out before he got home, and the Trojans headed into the fourth inning still tied 0-0. 
At the bottom of the 6th Junior, Nick Collorassi scored the first and only run of the game. Trojans took the lead at 1-0. 
The Hershey Trojans are now on a 2-game win streak heading into their game against Spring Grove this Friday, April 22nd. Colarossi says, "I'm excited because of the two wins in a row, so I think the momentum will help us going into Friday."
Leave a Comment