Breaking: Russia Invades Ukraine
At 5 am local time, Russian military forces entered Ukraine.
Ukrainian and American officials have stated Russia has launched its full scale invasion on Ukraine Wednesday, February 24, 2022. The action has drawn condemnation from the US, the United Kingdom, and Germany among other countries.
Russian President Vladimir Putin "decided to conduct a special military operation" against Ukraine according to a statement. He told Ukraine's forces to step down and surrender completely to Russia. 
In the capital city of Kyiv, close to the Russian border, CBS News reported that shelling and "ballistic missile strikes" were targeting the control center in the city. 
A second wave of strikes began targeting Kyiv again. A witness had reported saying they saw smoke coming from the middle of the capitol. 
U.K. Prime Minister Boris Johnson condemned Putin's "hideous and barbaric venture." 
To the British nation, Johnson stated according to NBC News, "Ukraine is a country that for decades has enjoyed freedom and democracy, and the right to choose its own destiny." 
He also stated, "diplomatically, politically, especially, and eventually militarily, this hideous and Barbie venture of Vladimir Putin must end in failure." 
President Joe Biden has made a statement claiming that the "predicated war that will bring catastrophic loss of life and human suffering" and that "Russia alone is responsible for the death and destruction this attack will bring." 
Near the end of his statement, President Biden said, "The United States and its Allies and partners will respond in a United and decisive way. The world will hold Russia accountable."
Putin alone is responsible for last night's death and destruction in Ukraine. The international community stands united with Ukraine and we will move swiftly to enact consequences against Putin for this unprovoked attack.

— Senator Bob Casey (@SenBobCasey) February 24, 2022
The United Nations has also announced it is increasing operations in Ukraine and surrounding countries to support the expected flood of refugees fleeing the violence. 
It is a dark day for world peace. There are no winners in war, but countless lives will be torn apart.

People have started to flee their homes to seek safety.

UNHCR is stepping up operations in Ukraine and neighbouring countries.

Full statement below👇🏻https://t.co/WtBGlJWj2b

— Filippo Grandi (@FilippoGrandi) February 24, 2022
The President of Moldova tweeted that her country has already had 4,000 border crossings and expects more.  Moldova shares a border with Ukraine and is the second poorest nation in the European Union.
NATO, the North Atlantic Treaty Organization, an alliance of 27 nations for mutual self defense and security coordination, has received requests from several of its members about the need to potentially engage Article 4.  Article 4 states, "The Parties will consult together whenever, in the opinion of any of them, the territorial integrity, political independence or security of any of the Parties is threatened."
The North Atlantic Council have addressed a request by Bulgaria, the Czech Republic, Estonia, Latvia, Lithuania, Poland, Romania and Slovakia to hold urgent consultations under Article 4 of the Washington Treaty

Since #NATO's creation in 1949, Article 4 has been invoked 7 times

— NATO (@NATO) February 24, 2022
The European Union leaders made a joint statement with NATO leaders condemning the actions of Russia.  They also announced they will present "a package of massive and targeted sanctions to European leaders for their approval."
The stability of Europe and the entire international order is at stake.

We are responding with massive and targeted sanctions, which we will present to European leaders for approval.

The EU and @NATO have worked closely, and this crisis will bring us even closer together. pic.twitter.com/X3IlFOpAFx

— European Commission 🇪🇺 (@EU_Commission) February 24, 2022
View Comments (2)
About the Contributor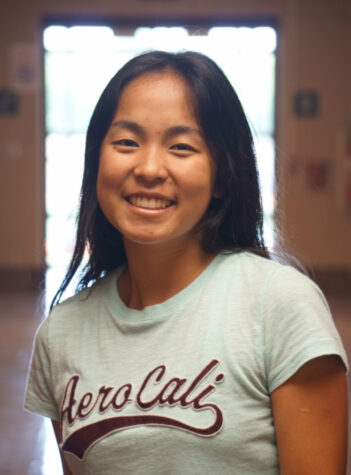 Allyson Lin , Copy Editor
Allyson Lin is senior and has been part of The Broadcaster for three years. She enjoyes hanging out with her friends and listening to music in her free...