Congress Candidates George Scott, Scott Perry Square Off in Debate
Candidates George Scott (D) and Scott Perry (R) faced each other in a debate October 18t, their third debate of the Congressional race for Pennsylvania's 10th District. The debate was televised by WGAL News 8.
WGAL anchors and debate monitors Janelle Stelson and Mike Straub focused on a number of topics, including immigration, minimum wage, climate change, gun control, and the Trump administration.
Scott, a Lutheran pastor, is challenging Perry's try for a fourth term in the US House of Representatives. The debate between them displayed their differing political stances. Both candidates stuck by the platforms they have developed thus far. Scott advocated for raising the minimum wage and developing the clean energy industry, while Perry stuck to discussing immigration reforms and the Trump administration's tariffs.
Although Pennsylvania's 10th District leans red, the race is projected to be close. Latest polls show Perry with a 44-43 percent lead on Scott, with 12 percent of the area's voters remaining undecided. The PA 10th Congressional District was created this year when the state redrew it's congressional map.
The General Election is on November 6, 2018.
About the Writer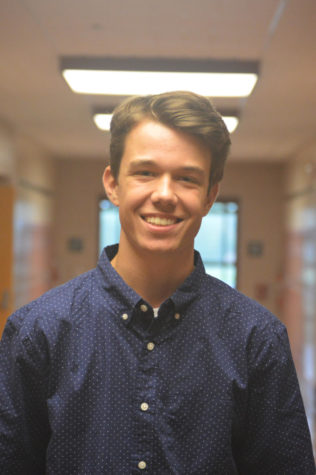 Kieran Hogan, News Editor
Kieran Hogan is one of the news editors for the broadcaster. He is a senior at HHS and has been a part of the Broadcaster for three years. Kieran enjoys...