Serena Williams Speaks Out on Women's Equality
Serena Williams, a famous American female tennis player, aimed towards winning her 24th Grand Slam Singles title.
But during her finals match against Naomi Osaka, from Japan, there was a an outburst between Serena and the chair umpire. Chair Umpire, Carlos Ramos, accused Williams for being given from coach Patrick Mouratoglou. This caused Williams to receive a violation and more complications grew throughout the match.
"If he's giving me a thumbs up then he's telling me to come on. We don't have any code and I know you don't know that, and I understand why you may have thought that was coaching. But I'm telling you it's not. I don't cheat to win, I'd rather lose," said Williams.
According to People.com, coach Mouratoglou admitted to giving Williams coaching, but he doesn't believe she was paying attention to him leading up to the reason why she may not have thought it was coaching. Williams then requested and apology for being accused of cheating, and Umpire Ramos refused.
Williams received her second violation due to aggressively smashing her racket. This didn't only give her a violation, but after the match a $17,000 fine. Williams got fined $10,000 for verbal abuse, $4,000 for coaching, and $3,000 for smashing her racket.
While the crowd was not happy with the penalties that Williams have received, after the match Williams showed her sportsmanship towards the victor, Osaka. Williams then told the audience in attendance to stop booing.
"I know you guys were here rooting, and I was rooting too, but let's make this the best moment we can. We're going to get through this, and let's be positive. So congratulations Naomi. No more booing," said Williams.
This match drew the attention of another now famous Los Angeles Laker, Lebron James. James engaged in on the situation and showed his support for Williams.  He commended Williams for the way she handled the situation and claimed how she was fighting for women's equality.
"What we all have to understand is what she is fighting for is bigger than just that match, she is fighting for equality.  Always having to win more, more, more, just to feel equal," said James.
James appaulds Williams for being an African American woman, who plays in a predominantly white sport, for standing up for her rights. James explains that since she is an African American Williams is dealing with so much more, and claims he feels her struggle.
About the Writer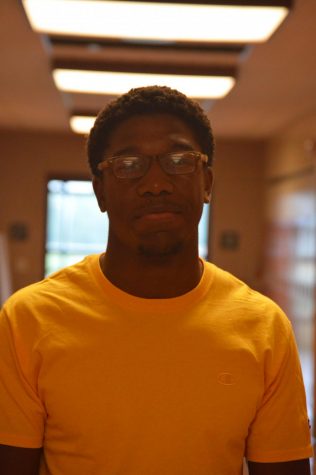 Nyiem Flucas, Reporter
I am a sports reporter for the Broadcaster. I wrestle for Hershey High School.