Gun control debate continues in PA
Hang on for a minute...we're trying to find some more stories you might like.
As recent tragedies turn attention to gun laws or lack thereof on a federal level, Pennsylvania legislators have joined in the great debate.
On Tuesday April 17, 2018, the House Judiciary Committee met to discuss gun control throughout the commonwealth. The committee, led by chairman Ron Marsico (R), heard testimonies from various representatives including Joanna McClinton (D) and Sheryl Delozier (R).
McClinton, a Democrat from the 191st District, began the session with a lengthy plea for changes to gun laws. McClinton cited cases of gun violence from her district as evidence to why stricter gun laws are needed.
"Just last year, 570 Pennsylvanians were victims of homicide by a firearm – 259 of these homicides took place in Philadelphia," said McClinton. "While nearly one in every two gun-related homicides took place in Philadelphia County, gun violence is wreaking havoc throughout Pennsylvania."
During her testimony, McClinton also shed light on the strikingly high number of gun deaths in PA's minority population. According to the Center for American Progress, African-Americans and Hispanics represent almost 79 percent of gun homicides in PA. Furthermore, in recent years, PA has ranked number four in the nation for the rate of gun deaths among African-Americans.
"Although African-Americans make up about 12 percent of Pennsylvania's population, they account for nearly 70 percent of gun homicides in our commonwealth. Moreover, Pennsylvania ranked second in the nation for the highest gun death rate of Hispanics, second only to Arizona," said McClinton.
Representative Delozier followed McClinton's testimony with her own, which consisted of comments she received from her constituents. The comments she received were mixed, ranging from complaints about current gun laws being too lenient, to fears that stricter gun laws would breach Americans' second amendment rights.
Delozier's testimony, although more objective than McClinton's, made a point to the committee that PA residents expect change to current gun laws across the commonwealth.
The House Judiciary Committee's next meeting will take place on Tuesday, May 1 at 10 am. The subject of this meeting is yet to be determined.
About the Writer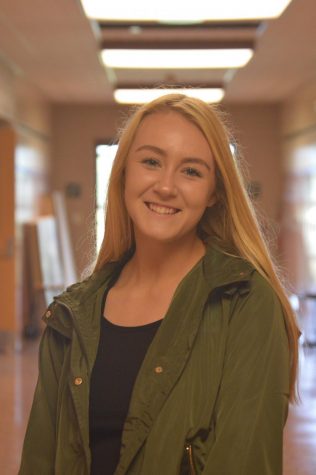 Emily Liesch, Reporter
Emily Liesch is a reporter for the Broadcaster. She is a senior at HHS and has been a part of the Broadcaster for three years. Emily also enjoys listening...