On Stage: HHS sophomore Natalie Taylor
Even after so many performances, she still gets butterflies.
Natalie Taylor, a sophomore at HHS, has been interested in plays since her elementary years. Now at 16, she has already performed in five shows. Taylor does not intend to stop any time soon, even if she still gets nervous.
Taylor started seeing the high school plays when she was in kindergarten. However, she wasn't sure if she wanted to be in one until middle school. She discovered her love for acting after her first audition for the HHS musical, "Urinetown."
Taylor said, "When I first auditioned for "Urinetown" I wasn't too thrilled about acting, but once I got in and rehearsals started, that's when I realized 'Yes, this is what I want to do.'"
Taylor is hugely inspired by Ben Platt, who was first in "Pitch Perfect," and went on to write his own musical, the popular "Dear Evan Hansen," which he was the lead in. Taylor is motivated by his success.
Even though she loves theatre, she is not sure if she wants a career in it. She explained, "It's hard to get a job in theatre, and if you do, it doesn't pay very much. So at the moment I'm not quite sure."
If she decides to pursue this career, her dream role would be one of the main characters in "Wicked," Glinda "the good witch."
"We have the same personality and she's one of my all-time favorite characters," Taylor said. She would also love to play Eliza, Hamilton's wife, in the broadway hit "Hamilton."
Many actors become nervous when it comes time to perform. Taylor's nerves get to her, too. She deals with it, "Every. Single. Performance." Even after hours on stage in five shows, she has not gotten used to it.
The nerves annoy her, but she has learned that breathing exercises slightly calm her down. However, Taylor said, "Once I get on stage, the nerves go away."
With the HHS spring play "Jigsaw Puddle" approaching, Taylor is busy practicing. She is looking forward to it, especially because it is completely different from the winter musical, "Peter Pan," and the fall play "The Miracle Worker." She welcomes the light-hearted tale about two sisters in search for their suspicious grandma. Taylor plays Lucy, an eight year old who thinks she knows it all, adding humor into the play. Taylor has a lot more lines playing Lucy than any of her past roles. This character takes first place for her favorite role, but she dislikes memorizing all of the lines.
Taylor loves meeting new people and getting to play new, different roles. She believes her life has become better and more action-packed since she got into plays. She also quietly adds that she has become louder.
Taylor recommends other Hershey students joining the plays. She said, "It's a lot of work but it's so much fun!"
You can see Natalie Taylor on stage for "Jigsaw Puddle" on April 26 and 27.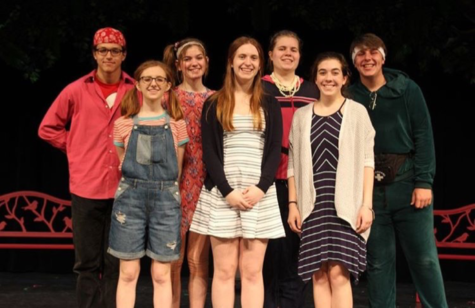 About the Writer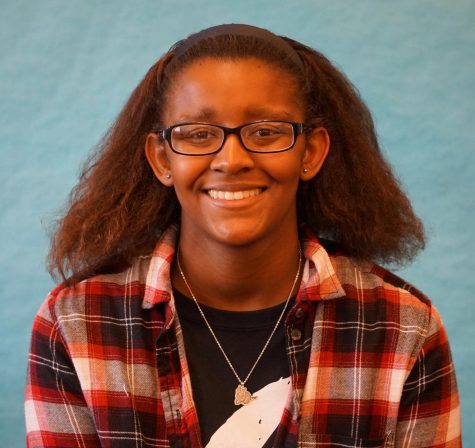 Angelina Memmi, News reporter
Angelina Memmi has been on the Broadcaster for two years, working as a Layout Manager. She is a junior and has been going to HHS for her entire life. She...