Non-Scientist Bridenstine Wins Senate Approval to Head NASA
Jim Bridenstine, House representative and former naval aviator, was confirmed by the Senate for the role of the next NASA administrator on April 19, 2018.
NASA hasn't had a permanent leader in over a year, since Charles Bolden resigned as administrator when Trump took office. NASA vet Robert Lightfoot has run the program on an interim basis, but recently announced his retirement for later this month.
"It is an honor to be confirmed by the United States Senate to serve as NASA Administrator," Bridenstine said on his House website. "I am humbled by this opportunity, and I once again thank President Donald Trump and Vice President Mike Pence for their confidence. I look forward to working with the outstanding team at NASA to achieve the President's vision for American leadership in space."
Bridenstine, also the former executive director of the Tulsa Air and Space Museum (TASM), faced opposition, mainly from Democrats, before being confirmed in the party-line vote. Democrats expressed concerns about appointing a non-scientist to direct the country's national space organization.
"Now, I also don't have a scientific background. But I defer to scientists," Congressman Brian Schatz (D-Hi.) said. "I rely on the scientific consensus. And the scientific consensus is not what Mr. Bridenstine says."
Senator Marco Rubio (R-Fla.) also voiced his concerns, saying "NASA is an organization that needs to be led by a space professional." Rubio, however, voted with his party anyway, choosing to support Donald Trump's nomination due to tradition, according to the Washington Post.
Although his committee membership is reassuring, NASA administrators traditionally have experience in the program or in a related career field.
Concerns aren't limited to Bridenstine's experience level. The senator has had a history of unpopular views regarding climate change, a field his new program deals with heavily. In 2013, Bridenstine told Congress that global temperatures had "stopped rising 10 years ago." Although he backtracked on his comments during his Senate hearing, Bridenstine still hasn't recognized humans as a primary cause of climate change.
He has also come under criticism for his views on the LGBTQ community. According to PBS, Bridenstine called the 2013 Supreme Court ruling of same-sex marriage as a constitutional "disappointment." In 2016, he strongly opposed Barack Obama's transgender bathroom executive order, saying schools "should not submit to Obama's lawless federal bullying."
Bridenstine has been active in space exploration in the Senate, being a member of the Committee on Science, Space and Technology. He sponsored the American Space Renaissance Act in 2016, a bill to "permanently secure the United States of America as the preeminent spacefaring nation," according to the Space Renaissance website.
NASA's new budget received a $1.1 billion increase from last year, giving it a total of $20.7 billion for 2018. The budget, according to The Planetary Society, will put a heavy focus on the exploration of Mars and Jupiter's moon Europa, as well as projects on Earth. But space policy expert John Logsdon believes Bridenstine will have a tough time effectively putting this funding to good use.
According to Space.com Logsden said, "He's got an uphill climb to establish that he's a leader for all of NASA and all of the country."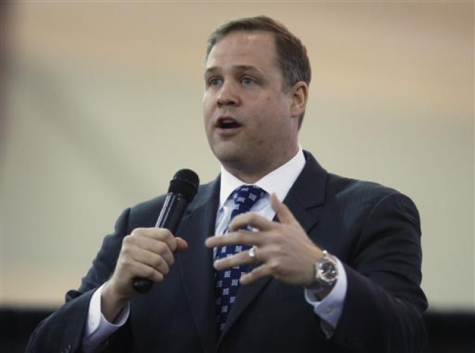 About the Writer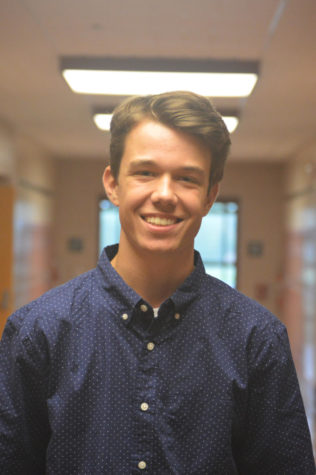 Kieran Hogan, News Editor
Kieran Hogan is one of the news editors for the broadcaster. He is a senior at HHS and has been a part of the Broadcaster for three years. Kieran enjoys...