PA Supreme Court Strikes Down Gerrymandered Map
Hang on for a minute...we're trying to find some more stories you might like.
In what could be considered a blow to the Republican establishment in Pennsylvania, the PA Supreme Court ruled to redraw Pennsylvania's congressional districts.
On January 22, 2018 the Supreme Court ruled that the current congressional map "clearly, plainly and palpably" violated the PA Constitution due to its gerrymandered configuration.
Gerrymandering is when a political party redraws congressional maps to give them an unfair advantage in winning congressional elections. This is done by configuring congressional boundaries to give the supported party a majority vote.
Gerrymandering is done by a process commonly referred to as "cracking" and "packing." This is when a district that would normally vote one way gets cracked into much smaller districts to dilute their vote. Their majority is further reduced by the party redrawing the map: "packing" the minority party into the new district. By this repeated process they break up a district in which they would normally lose, filling the new districts with voters that give them advantages in elections, and giving the smaller party the unfair majority.
As it sits, "Republicans control 13 of the state's 18 House seats," said the New York Times, "Outside experts say that a nonpartisan district map could move as many as three of those seats over to the Democratic column."
Many Democrats are excited about this repeal which could see them take back many congressional seats in which they originally had the majority. "Yet another gerrymandered district map thrown out!!" tweeted Sen. Sheldon Whitehouse (D-R.I.).
The congressional map was struck down in time for the May 2018 midterm primary election in Pennsylvania, which sees the state voting for multiple congressional seats, including Derry Township (PA-15th).
According to The Washington Post, "Pennsylvania's Supreme Court ordered the Republican-controlled state legislature to redraw the lines by Feb. 9, an extraordinarily quick timeline that will reset the districts in time for the state's May congressional primaries."
About the Writer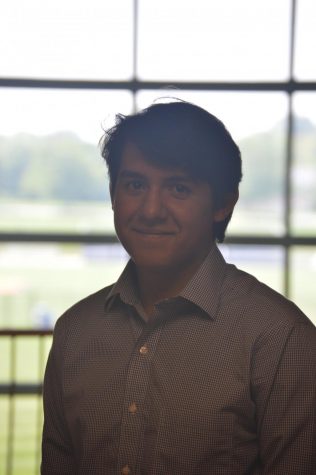 Ethan Sniderman, Lead Politics Reporter
Ethan Sniderman is the lead politics reporter for the Broadcaster. He is a junior at Hershey High School and has been a part of the Broadcaster for two...