Hershey Football Making Their Comeback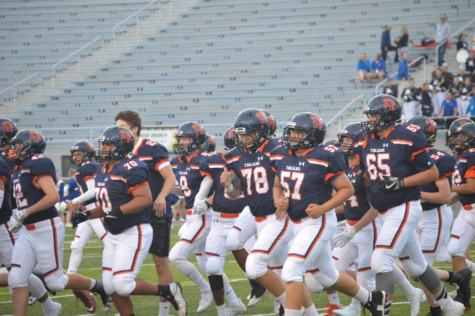 Is the Hershey High School (HHS) football team making a comeback?
The HHS football team started its season with a 25-12 win against Spring Grove Area High School on Friday, September 1. While this put the team at a good start, the following game, Friday, September 8, ended in a 42-0 loss.
Although the loss is a set-back to the team, some of the players already feel a sense of improvement.
"I think the first win gave us confidence because we knew we could play and compete this year, but the win just kind of confirmed that for us," said Daniel Sheehan, senior linebacker.
Last year, the team went 1-9, and only two weeks into this season, they have already matched that number of wins.
With the help of new coaching staff members Emneko Sweeney, defensive coordinator, Bani Gbadyu, linebacker coach, and Nick Bullock, wide receiver coach, there is hope that the talented players of HHS will have a successful football season.
Coach Sweeney was previously the defensive coordinator at Central Dauphin East High School for 6 years. Sweeney also played semi-pro football with Scott Govern, HHS athletic director.
Coach Gbadyu played football for Penn State University and also played with the Oakland Raiders. He also coached football for Manheim Township.
"When I was a sophomore, our team was really loaded with talent," said Sheehan. "We had a lot of good players, but our coaching staff was really weak, so we only won three games that year."
Last July, Scott Govern, who was the new Athletic Director last year, hired Frank Isenberg to be Hershey's new head coach. Isenberg was the team's fourth coach in four seasons.
"The new coaches are great, they're by far the best coaches I've had in high school," said Sheehan, who has seen a few coaches come and go in his high school career.
Along with the assistant coaches, Isenburg has brought experience to Hershey football. The season before Isenberg's hiring, he was an assistant offensive line coach at Lebanon Valley College (LVC), according to PennLive.
Not only was he a coach at LVC, but from 2007 to 2014, Isenburg was the defensive coordinator at Lebanon High School. Isenburg also played three seasons at Kent State on the offensive line.
"After playing football for ten years, but only playing for Hershey for one, I can tell that Coach Isenburg really knows what he is doing and his experience has been extremely beneficial to our team," says Jay Rodriguez, sophomore quarterback.
"The new coaching staff has brought a lot of experience to the team, and I can already start to see an improvement," says Anthony Zimmerman, sophomore linebacker.
Looking forward, players are hopeful for what the upcoming seasons have in-store for them.
Sheehan says, "I really trust Govern and Isenburg to rebuild the football team. I don't know if it will happen immediately, but I really think that will get done eventually."
About the Writer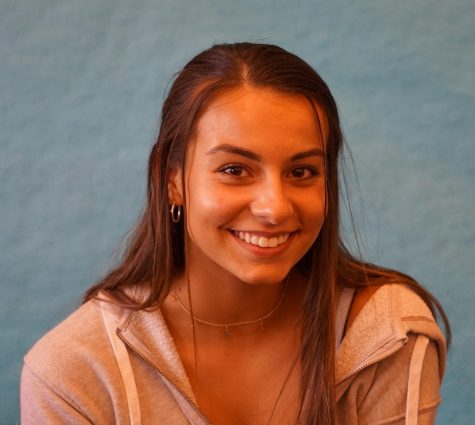 Claire Sheppard, Feature Editor
Claire Sheppard is the Feature Editor for The Broadcaster. She is a senior, and this is her third year writing for The Broadcaster. She enjoys iced coffee,...