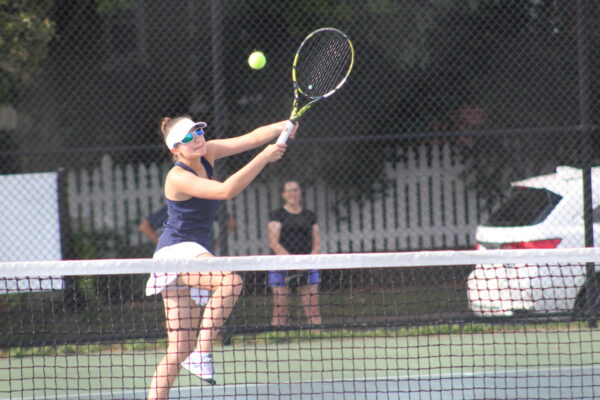 Hershey's Varsity Girls Tennis team completed their season with an impressive match record of 13-1.   The team's first loss was at the District III Championships.
"We lost, but it was really close, and all of us played really well. You could really see how we improved during the season," said Senior Angelina Berg.
As victorious as this season was, there were certainly some difficulties with "a lot of people falling sick and being unable to make matches," Berg said. 
However, the team lineup was really stable, so they were able to help each other out and pick up the slack if needed. 
"We really improved during the season," said Berg. 
Alongside this amazing record, multiple players competed at the PIAA tournament, including junior Claire Tian who won 2nd place in the single's. 
https://www.instagram.com/p/CyMDY7oA1Tz/?igshid=MzRlODBiNWFlZA==