White Supremacists and Nationalists Endorse Presidential Candidate
Donald Trump has been known for bringing radical ideologies to the forefront, yet his slew of endorsement has defied even the lowest expectations.  
David Duke, a former leader of the Klu Klux Klan and current Senate candidate in Louisiana, has endorsed Donald Trump for President. However, he is not the only white supremacist thinking the same.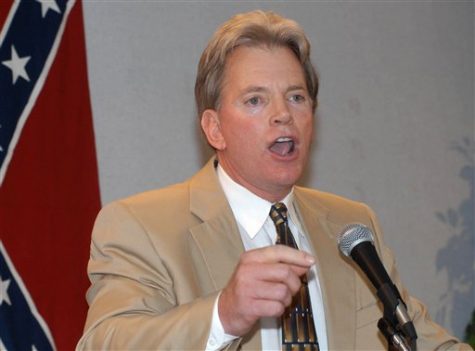 According to ABC News, when asked about Duke endorsing him, Trump said "I can't help if he says it, if he says it. But I don't want it … if he says it, he says it, okay? Do I want it? No."
Trump, according to ThinkProgress,  claimed to not know who Duke was. "Well, just so you understand, I don't [know] anything about David Duke, OK? I don't even know anything about what you're talking about with white supremacy or white supremacists," he said.
Another white nationalist, by definition on Merriam Webster "one of a group of militant whites who espouse white supremacy and advocate enforced racial segregation," William Johnson, is also endorsing Trump for president. ABC added that Johnson said, "Donald Trump has two of the three components that white nationalists support: He's a populist and he wants to control our borders and that's good for us," and "I'm not a white supremacist. The white race has a lot of defects going on, only the white race is giving up its people."
According to ABC News, Johnson believes that all non-white human beings should be deported.
Trump has began to disavow the endorsements from self proclaimed white supremacists and white nationalists.
But what attracts these groups to Trump?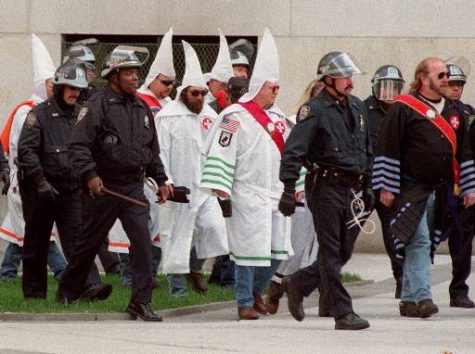 According to The Wrap, white supremacist and former Grand Wizard of the Klu Klux Klan in the 1970's Tom Metzger said that he does not support Trump, but supports the chaos that he is creating throughout the country.  Healso said that white supremacists are attracted to him because they love the showman style he has demonstrated  throughout the election process.
According to MSNBC, Cornell Brooks, CEO and President of NAACP, National Association for the Advancement of Colored People, said, "Now that Donald Trump is the presumptive nominee, he has to disavow not just groups and individuals, but ideologies that divide and put in danger not only our Constitutional values, but the lives of American citizens."
Trump may be able to disavow the endorsements from the white supremacists and nationalists, but he cannot stop them from spreading their organization's ideology.