"Midnights" is coming! Ranking our favorite Taylor Swift songs ahead of "Midnights" release
Tonight at midnight, Grammy award winner Taylor Swift will be releasing her tenth studio album, Midnights. 
In honor of this special occasion, we took a look back at Swift's entire current discography to choose each of our top 5 songs. We also asked HHS students and staff what their favorite song is.
Natalie's Ranking:
All Too Well (10 Minute Version)
The ten minute version of Taylor's biggest hit on "Red", her third studio album, set numerous records after she re-recorded the album in 2021. This song is the longest song to reach No. 1 on the Billboard Top 100. Taylor graced us with new lyrics and a tempo change to combine with the chorus of the original song as released in 2012. 
Best line : "You call me up again just to break me like a promise/ So casually cruel in the name of being honest."
champagne problems
Arguably one of the most emotional songs Taylor Swift has ever written, "champagne problems" follows the story of a young woman who rejected a proposal and was criticized for breaking the man's heart. It's an uncommon topic for a song; however, Taylor uses her lyrics to show a new way of heartbreak. 
Best line: "One for the money, two for the show/ I never was ready so I watched you go."
You Belong With Me
The song is well written and very catchy, but the infamous video of Taylor Swift and Lucas Till transforms the song into something memorable. "You Belong With Me" was nominated for a Grammy and won an MTV award for best video.
Best line: "I'm the one who makes you laugh, when you know you're about to cry"
the last great american dynasty
This song is criminally underrated, recorded on the Grammy winning "folklore" album in 2020. "Folklore" is a collection of stories, including the story of Rebekah who falls in love with a man from a powerful family. Rebekah is blamed for the downfall of this man, which gives us the tragedy known as "The Last Great American Dynasty". Rebekah was a real person, who Taylor Swift purchased her Rhode Island home from in 2013.
 Best line: "There goes the maddest woman this town has ever seen/ She had a marvelous time ruining everything."
Shake It off 
This is a very unpopular opinion since "Shake It Off" is by no means one of her best songs. It is, however, very iconic. It was the start of Swift's pop music era and it broke the charts. It won a Grammy, People's Choice Award, and Billboard Music Award.
Best line: "Just think, while you've been gettin down and out/ About the liars and the dirty, dirty cheats of the world /You coulda been gettin down to this sick beat."
View this post on Instagram
Elizabeth's Ranking:
my tears ricochet
Track 5's are known to be the most emotional, vulnerable songs on each Taylor Swift album, and she did not disappoint when writing "my tears ricochet." The first song written for Swift's eighth studio album, "folklore," "my tears ricochet" is a beautiful emotional ballad about the loss of a young romance.
Best line: "And if I'm dead to you, why are you at the wake? / Cursing my name, wishing I stayed / Look at how my tears ricochet"
Long Live
Dedicated to her fans, "Long Live" was the perfect song choice to close out Swift's third studio album, "Speak Now". Throughout the song, she makes a number of references to key moments in her career, especially her concerts. Written entirely by 19 year-old Swift, this song earned its spot in the top 5 because of both the lyrics and production that went into it.
Best line: "I had the time of my life fighting dragons with you."
The Archer
Another one of Swift's iconic track 5's, "The Archer" is a beautiful song that describes the feeling that every situation will result in the worst possible outcome. In the words of Swift herself, "this is a song that touches on anxiety, and how to break patterns and cycles that aren't healthy, because we learn a lot in life. Some of the lessons are good, and some of the habits are good, and some of the habits are bad. So it's a song about having to unlearn some bad lessons that you learned in the past."
Best line: "All the king's horses, all the king's men / Couldn't put me together again"
this is me trying
"This is me trying" was written about attempting to repair a relationship that was damaged because of someone's own actions. The song talks about regret for past actions and words, and how the subject of the song is trying her best to fix what she broke.
Best line: "They told me all of my cages were mental / So I got wasted like all my potential"
mirrorball
In this song, Swift repeatedly refers to herself as a mirrorball. In the "folklore: long pond studio sessions documentary," Swift describes this song and what it means to be a mirrorball by saying, "We have mirrorballs in the middle of a dance floor because they reflect light, they are broken a million times and that's what makes them so shiny. We have people like that in society, too. They hang there and every time they break it entertains us."
Best line: "You are not like the regulars/ The masquerade revelers / Drunk as they watch my shattered edges glisten"
Leave a Comment
About the Writers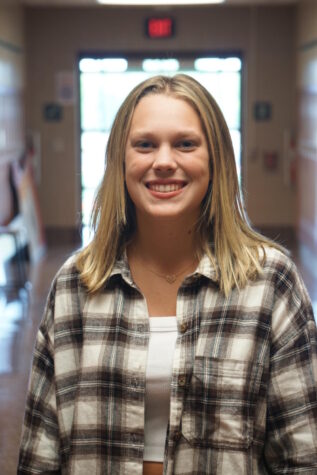 Elizabeth Vojt, Arts and Entertainment Editor
Elizabeth Vojt is the arts and entertainment editor. She is a junior and a second year reporter for the Broadcaster. She participates in Youth and Government...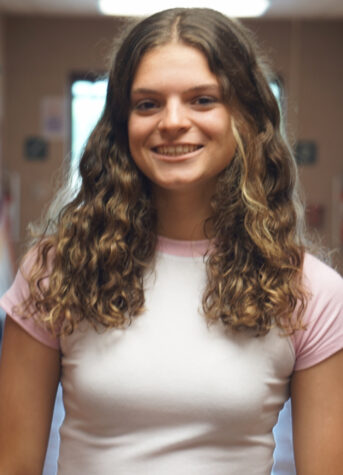 Natalie Colarossi, Assistant Layout Designer
Natalie Colarossi is a junior and a second year assistant layout designer for the Broadcaster. Natalie competes for on HHS Women's Swim Team and enjoys...