Celebrate National Nature Photography Day on June 15th
Each year on June 15th, National Nature Photography Day is celebrated. The first Nature Photography Day was created and celebrated in 2006 by the North American Nature Photography Association (NANPA).
The day is meant to "promote the enjoyment of nature photography" through the camera, according to NANPA. The day is also used to educate the public on how nature photography can be used to further the conservation of wildlife, landscapes, and the overall environment both locally and globally.
Everyone, from professional photographers to beginners, is encouraged by NANPA to celebrate the day. You don't need a fancy, expensive camera to celebrate, you can use your phone or a cheap disposable camera. To celebrate, you can learn more about the natural history of your environment and about the naturalists who pioneered this type of photography. Then, go out and photograph the nature around you that gets taken for granted everyday.
Teaching others about the importance of nature photography is another way to celebrate. Spread your knowledge and photos around to inspire more people to look at the outdoors in a new way. 
If you want to get out of your neighborhood to explore, you can go to local public parks such as Shank Park and Gelder Park. These public spaces allow for a very accessible outdoor experience, and lots of nature to photograph.
Nature Photography Day is about appreciating the environment around you. In doing so, you can raise more awareness of the destruction of the environment. Celebrating nature through photography helps to preserve it as well.
Leave a Comment
About the Contributor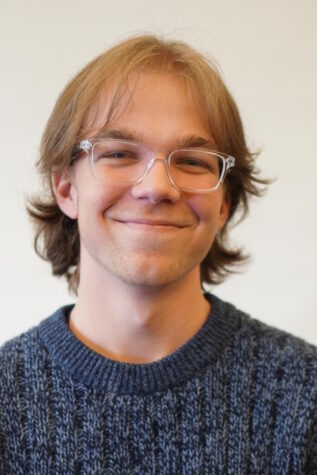 Dan Hogan, Science and Technology Editor
Dan Hogan is the Science & Technology Editor in his third year with the Broadcaster. A senior, Dan enjoys baseball, movies, and nature.