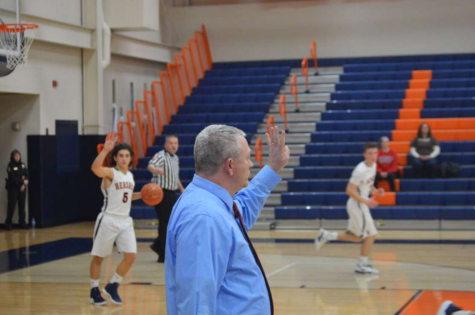 Ashlyn Weidman, Reporter

January 25, 2019
Hershey High School's 2018-2019 basketball season kicked off on Friday, December 7, 2018 with a Tip-Off Tournament.  After the tournament varsity basketball coach Paul Blackburn made predictions on how the season was going to play out. "I think it's going to be an exciting season, we ar...
Elena Joyner, Reporter

January 4, 2019
Sophomore Joey Corado at age eight is pictured at the Cocoa Bean game. Corado and his friends were at a tailgate before the game. They were throwing around a football and eating food, said Corado. "I was having fun because my friends and I were playing around with the football, and I really like...