HHS Football defeats Red Land with last second field goal 10-7
The Hershey Trojans kicked off their 2020 football season with a victory over the Red Land Patriots 10-7 on Friday, September 25, 2020. 
With little time left on the clock, senior kicker Joey Corado kicked a 22-yard field goal to give the Trojans a week one victory.
"Coach Painter pulls me aside and says it's time to get ready, and this is what I've dreamed of, this is what I've always wanted to do," said Corado.
On the offensive side of the ball, Corado also had 2 receptions for 52 yards with his longest going for 36 yards. Senior wide receiver Owen Weaber added a 25 yard reception late in the game to set up the game-winning field goal.
But the game was dominated by defense.  In addition to four tackles for loss, the Trojans tallied 30 solo tackles with senior tight end and linebacker Jagger Peck notching two tackles.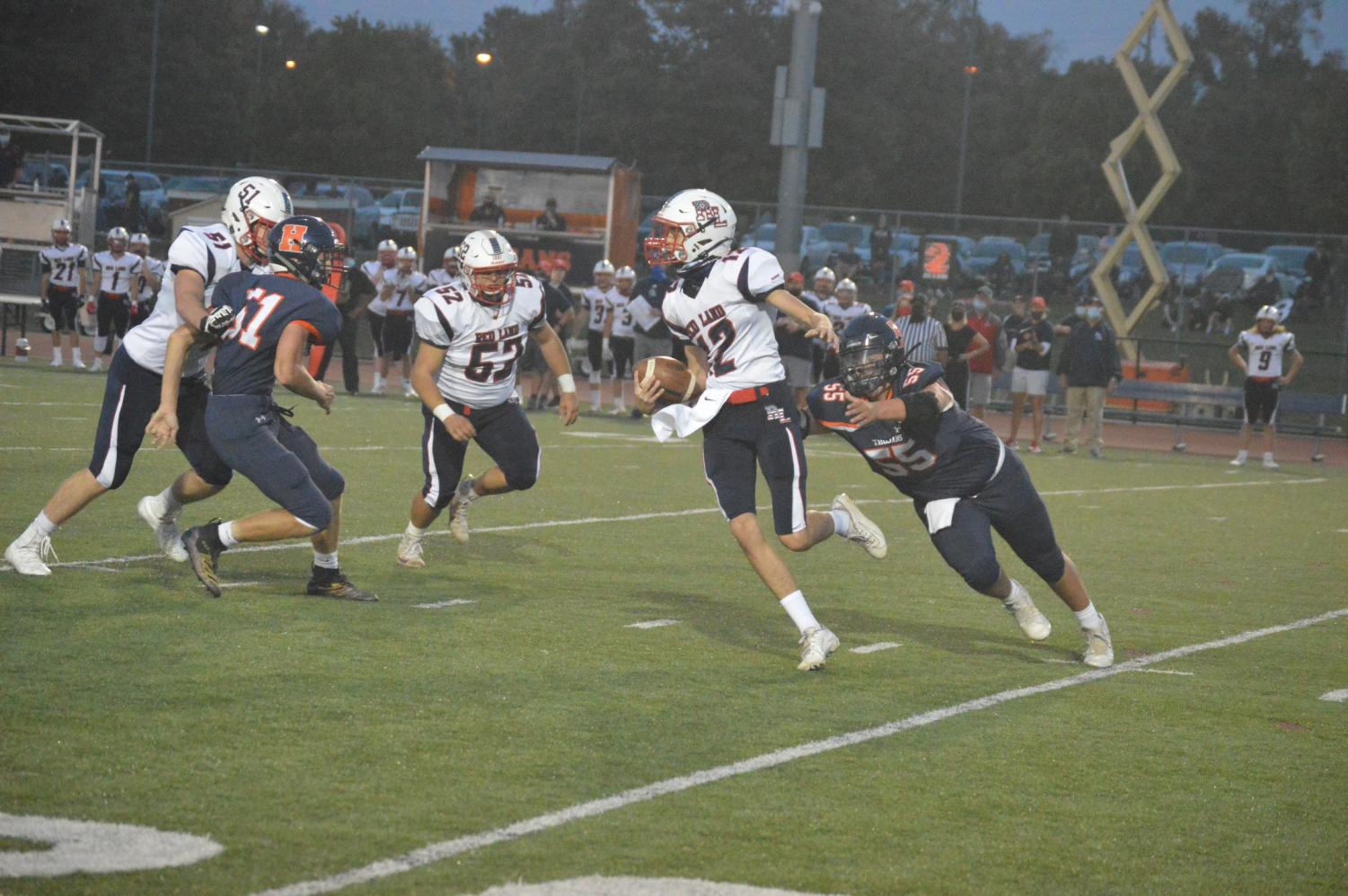 "We stopped them on defense for a while," said Peck, "and they only scored once so that's a good defensive performance."
Head Coach Mark Painter is getting his team to buy into his "team-first" spirit.  "It took a team effort," said Painter, "it took a bunch of guys that believed, that have fought through months of uncertainty in order to come together and find our rhythm, find out who we were, and then capitalize on that."
Following a Red Land rushing touchdown early in the game, Trojan's senior quarterback Jackson Boslough connected with Corado to set up a first and goal in Red Land territory. Senior running back Nathan López punched in the ball to knot the score at 7-7 following a successful conversion.
López rushed for 23 yards on 6 carries. The Trojans rushing game was dominant all throughout the game, as they had a combined 134 yards on 34 carries between their running backs.
Junior running back Jaquan Berrier said "I think it takes everybody as a team. I think you need everybody to come together to run the ball." 
The game was the first Hershey High School football game under coronavirus regulations, and it was also the first varsity game ever played on the practice field at Hershey High School.
The Trojans face off against Cedar Cliff on October 2, 2020.
About the Writer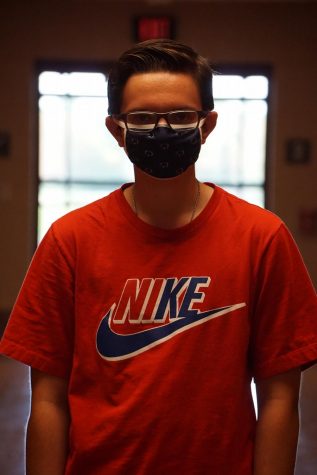 Joshua Gearhart, Sports Editor
Joshua Gearhart is a Sports Editor for the broadcaster. This is his senior year in high school, and his fourth year on the staff. In his free time he enjoys...