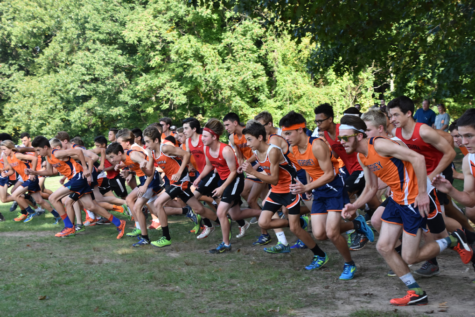 Katherine Clark, Copy Editor

September 26, 2017
Hershey High School Cross Country beats Palmyra and Susquehanna on Tuesday, September 19 at Shank Park. Senior captain, Andrew Sullivan, finished the race holding the time of 18:48, placing first out of the boys overall. For the girls, senior captain, Andie Demko, ended her last home race with the time ...
Camille Heck, Reporter/Copy Editor

September 28, 2016
Leaving the family and culture they know, exchange students volunteer to be plunged into the unknown. Hershey High School has a history of exchange students. This 2016-17 school year, HHS has welcomed two new exchange students, both from faraway nations. Theo Nunes, from France, and Nancy Yijing C...