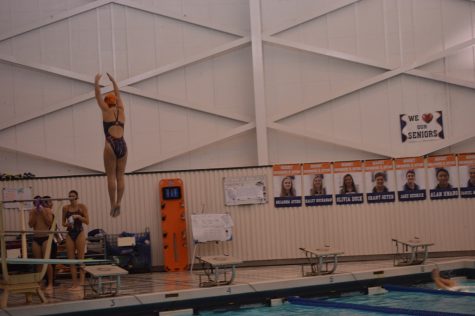 Haley Daniels and Emily Liesch

January 11, 2017
On Tuesday, December 13, 2016, the Hershey High School Trojans swimming and diving team beat the Cumberland Valley Eagles. This meet was the Trojans' season opener and was a success for both girls and boys. The girls won 119 to 67, and the boys won 116.5 to 66.5. Hershey diving succeeded in ...
Meredith Gould, Reporter

December 13, 2016
Drive, determination, and dedication are just three words to describe the November Athlete of the Month. Mya Christopher, a senior at Hershey High School, was selected as the November female Athlete of the Month for her contributions to the Hershey High School girls field hockey team. Christopher was Mid Penn pl...