Mya Christopher Plays Her Way to Athlete of the Month
Drive, determination, and dedication are just three words to describe the November Athlete of the Month.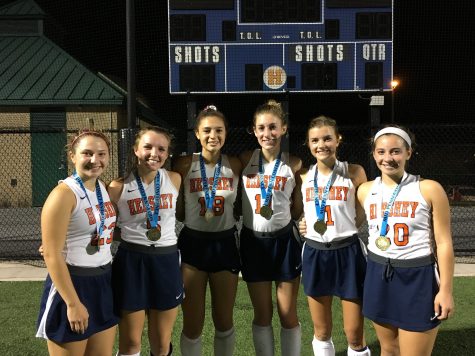 Mya Christopher, a senior at Hershey High School, was selected as the November female Athlete of the Month for her contributions to the Hershey High School girls field hockey team.
Christopher was Mid Penn player of the week, a member of the 2015-2016 U17 USA Junior National Team, selected for her club team's national team to attend a tour in England, and to add to that, Christopher is committed to the University of Iowa to play field hockey.
Christopher started playing field hockey when she was in fifth grade, and now plays for both the school team and a club team. Her club team is the World Class (WC) Eagles which is located near Philadelphia.  For Christopher's club team, she practices once a week for two hours. Her school team practices were usually 6 to 8pm on Monday through Friday, when field hockey was happening in the Fall season.
Both her club team and school team play a part in her field hockey success.  She couldn't have achieved her accomplishments without her dedication, determination, and love for the sport. Christopher said that her favorite thing about the sport is the competition.
"I love being able to compete with my teammates while doing something that we all enjoy," Christopher said.
Christopher's teammates play a major role in her success on the field, as well, she said. Taylor Massage, a senior and fellow player for the HHS field hockey team, said Christopher is a great teammate. She also added that Christopher creates good plays on the field that make the team successful.
In addition to being helpful on the field, Massage added that she is a great, high spirited leader off the field. She likes to make the team laugh and keep things upbeat, which Massage said is a great trait.
"Mya is a good leader that all of the underclassmen look up to; she always makes sure we are ready to play when game day comes around," Massage said.
Christopher feels that she is smart on the field, and always reliable for her teammates.
Being smart on the field is one quality that made Christopher a top choice for athlete of the month, said Scott Govern, the athletic director at HHS. He said that Christopher was chosen as athlete of the month due to her outstanding contributions to the success of the HHS field hockey team. Govern also added that she has a strong attitude with a lot of drive and determination.
"Mya just dominates the field, and it can be proven by her statistics, as she was the top scorer of the season for the field hockey team," Govern said.
Christopher said that she was shocked when she heard the news, but is very honored and proud to receive the award. She also added that if it weren't for her coaches and parents, she wouldn't be where she is today.
"They've given me everything I've ever wanted and needed to be the successful athlete that I am today," Christopher said.
About the Writer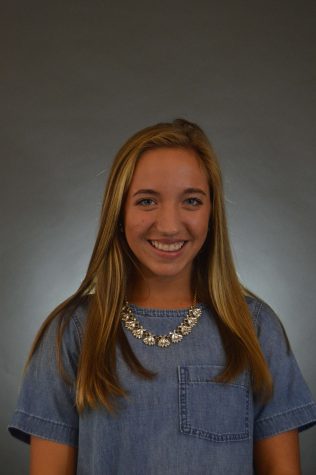 Meredith Gould, Reporter
Meredith Gould is a reporter for the broadcaster. This is her first year on the Broadcaster staff. Outside of school, Meredith enjoys diving, traveling,...