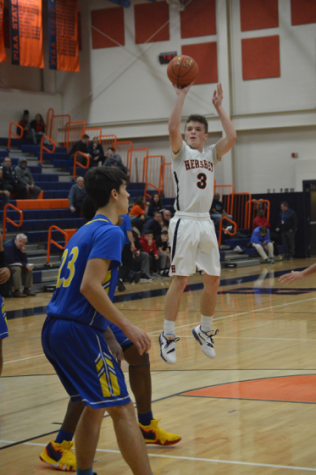 March 26, 2019

Filed under Sports
Boys Basketball: record 9-13 Coming off a fifth place finish in Districts for the 2017-18 season, the boys basketball team didn't perform as well as they had hoped. While the beginning of the season was promising for the Trojans (the team was at .500 entering mid-January), they went on to lo...
Jenny Kim, Managing Editor

October 3, 2016

Filed under Sports
Hershey Loses Against LD in Boys Soccer On Tuesday, September 27, 2016 the Hershey was defeated in a 2-0 boys soccer game against Lower Dauphin. The first goal was made by Ryan Becher, midfield player number 6. Bechers goal was assisted by player number 2 Timmy Townsend, also midfield. The go...