Hershey boys lacrosse defeated by Wilson 10-5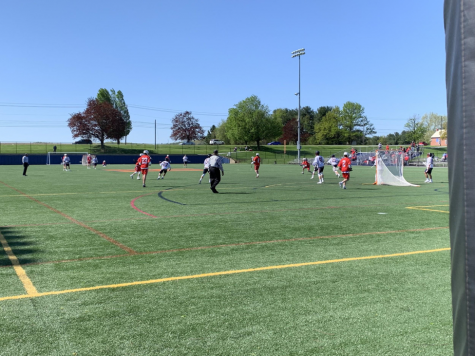 Wilson defeated the Hershey boys lacrosse team 10-5 on Saturday, April 27, 2019.
Tied 1-1 after the first quarter, Wilson rattled off four unanswered goals in the second quarter. Despite a pair of goals by Colin Kondracki in the third quarter, four more goals by Wilson put the game out of reach 8-3.  Late goals by Kondracki and Jay Rodriguez were with great effort, but not enough to take the win.
Kondracki led the Trojans with four goals, Rodriguez with a lone goal in the loss.
The Trojans' current record is 9-6. Their next game is at Cumberland Valley, on Thursday, May 2 at 6:45 p.m.