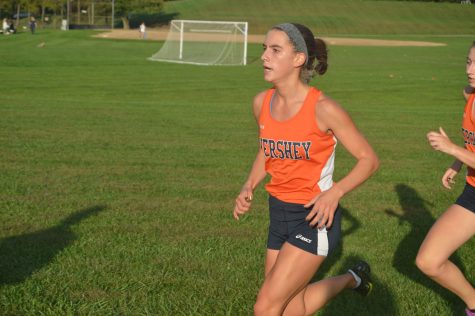 Hannah Gundermann, Feature Writer

October 14, 2016
On Tuesday October 4, Hershey's girls cross country team defeated Cedar Cliff girls cross country 16-47 at Shank Park. The win secured the Keystone Division Championship for the girls. The team ended the season with an undefeated record. Senior Taylor Mortensen finished the race with a time of 1...
Robert Sterner, Broadcaster Advisor

September 21, 2016
Hershey's girls cross country team easily defeated both Red Land and Lower Dauphin in a tri-meet Tuesday, September 13 at Red Land. The Trojans defeated both by wide margins: 44-18 over Red Land and 45-16 against Lower Dauphin. Hershey's one-two punch of senior Taylor Mortensen and junior Andie...