HHS Girls' Cross Country Team Wins Keystone Division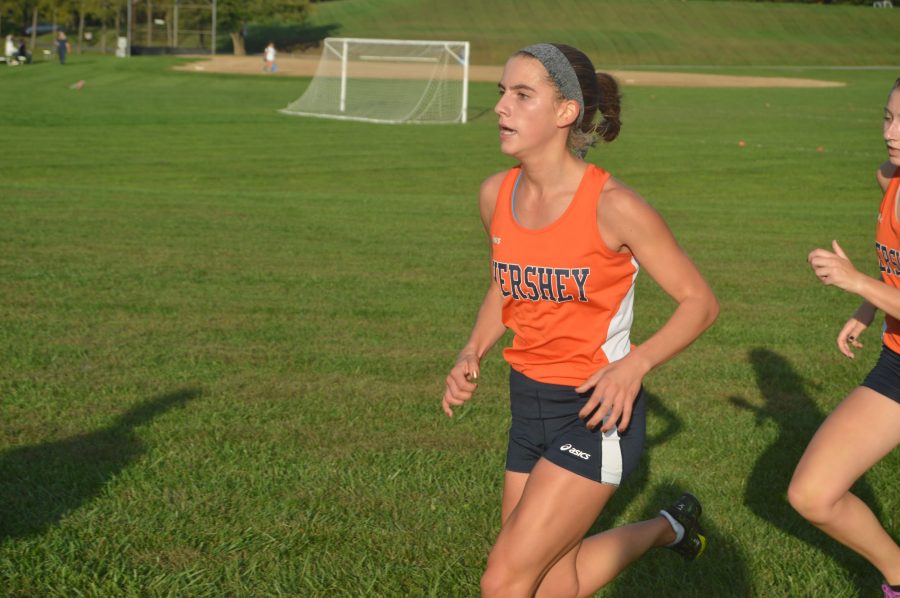 On Tuesday October 4, Hershey's girls cross country team defeated Cedar Cliff girls cross country 16-47 at Shank Park.
The win secured the Keystone Division Championship for the girls. The team ended the season with an undefeated record.
Senior Taylor Mortensen finished the race with a time of 19:55 followed by junior Andie Demko with a 19:56.
Hershey had seven of the top eight finishers. The top eight also included junior Brooke Geyer and sophomore Faith Mark, running 21:35 and 21:36 respectively. In addition, seniors Sarah Hamilton and Erica Wang finished with the times 22:11 and 22:27. Sophomore Kate Sinz rounded out the top eight with a time of 22:34.
Cedar Cliff's top runner, Kali Davidson, finished in fifth place with a time of 21:35. Cedar Cliff had runners in ninth, tenth, and eleventh places following the top eight.
The Hershey cross country team also held their senior night on Thursday afternoon prior to the start of the meet. This meet closed the regular season for the HHS cross country team. Mid-Penns will take place on October 15 at Big Spring.