How Does HHS Really Feel About a Later Start?
School districts around Hershey such as Cumberland Valley and Mechanicsburg have been looking into a later school start for their students. There have been whispers about whether or not Hershey will take part in this new change. Though this is thought to be favorable for students and productivity, many are opposed to this modification.
"I don't know if it's going to be a good thing, I don't think it is," said Scott Govern, HHS Athletic Director, in reference to how this time change will affect sports scheduling.
"We have guidelines from the Mid Penn which tell us this is when you're supposed to start your games. You don't have to [start the games at the specified times], but it is a guideline. Let's say hockey is supposed to start at 4:15 and we get out at 4:00, I'm going to have to bump my start time back just to accommodate our warm-up time."
Govern is not the only staff member to voice this opinion, many teachers also feel that this change would negatively affect students. HHS Chemistry teacher Emily Hoover says this change would limit the amount of time she sees her son.
"I get to spend like on average about four hours with him, before it's time for his bed time.  If we had a later start, that would just cut into that time in the afternoon," said Hoover.
Hoover believes that there could be many benefits for students, such as a longer attention span, better diet, and a healthier attitude, but that the decision to change the time will only be achieved with the support of the community.
Along with the Hershey Staff members, many students believe that having a later school start would affect their daily routines.
Corbin Weiss, HHS sophomore, believes that waking up later in the morning will definitely benefit his academics.
"I would be better rested, so I would be able to focus more," said Weiss, " I don't think it should happen because it would probably mean having a later night because of sport practices and games."
Sophomore Catie Reilly plays soccer and lacrosse, in addition to playing for club teams.
"If we did have a later school start, then that would mean more games would have to be played on Saturdays and practices before school which wouldn't be fun," said Reilly.
Reilly and Weiss, as well as many other students, believe that having a later school start time would benefit and improve their academics, but they believe that Hershey would never go through with it due to the effect that it would have on sports.
Derry Township Superintendent, Joseph McFarland, said that HHS is seriously considering implementing a later start time.
"I always felt that secondary start times are too early, with that being said I am very supportive of it," he said ,"We looked at it seven years ago and did a whole year study of it".
HHS may be considering changing school start time in the future, but as of now it is in the early stages of putting this change into effect.
About the Writers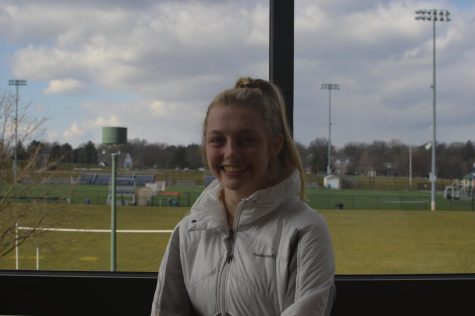 Emily Massage, Reporter
Emily Massage is a news reporter for the Broadcaster. This is her first year writing for the Broadcaster. She enjoys coffee, running, and pole vaulting.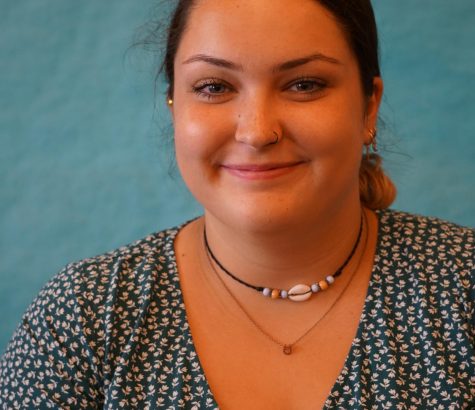 Keela Delves, Reporter
Keela Delves is a reporter for The Broadcaster. This is her second year writng for The Broadcaster. She is a Junior who enjoys traveling, spending time...