The Future of Primanti's: The Sandwiches Don't Stop at Hershey
Hang on for a minute...we're trying to find some more stories you might like.
"The Pitts-Burger" found its way to Hershey. The sandwich piles high with a burger, tomatoes, coleslaw, french fries, and melted cheese, all stuffed in between two pieces of Italian bread. This is the statement piece of Primanti Brothers, a Pittsburgh-based restaurant that recently expanded to Hershey. Gary Grasela, the general manager for the Hershey Primanti Bros, believes even more success for Primanti's awaits in the future.
The Hershey Primanti's opened on Sept. 26, and although the restaurant is still fairly recent, Grasela has seen a lot of success and setbacks. He shares his experiences working there, and even mentions Primanti's plans for the future.
Primanti Bros. has a history of receiving good reviews, by both customers and their employees, and Grasela sought them out because of their positive reputation. He said they are great to work for, and care about about their managers. Grasela describes the working environment as, "casual, fun and a relaxed atmosphere to work," and he even goes by "Head Coach" instead of "General Manager."
Another reason why he loves working at Primanti's is because of, "the concept. Most PBros are designed more as Sports Bars. With the Hershey location, we toned down the sports themes and emphasized a more family restaurant vibe."
Grasela specifically loves the floors and ceilings, saying they are basic but important. He said, "The hard wood floors are cozy and sports bar-like, but casual and slightly fancy. The ceilings are less industrial than the 'sandwich shop' decor of the Pittsburgh stores, and [they are] more sound absorbent and casual."

The entire design of the Hershey Primanti's isn't perfect however. Grasela believes they [the constructors] underestimated the success that the new business would have. He said they could have made, "A bigger kitchen! More space to store things. Example, the beer cooler can't handle our volume. 24 beers on tap and we go through 4-8 kegs a day. The space is barely able to stock one of each and maybe one back up. We need storage space for 70+ kegs at our volume."
Grasela says that the walk-in and freezer are also too small. "But hey," he says, "Just makes ordering and organizing more fun! They [the constructors] knew it would be busy, just not this outrageously busy. We have a tight space to execute in the kitchen, and it poses challenges."
Despite other restaurants being right next to Primanti's, Grasela welcomes all of the new businesses. He says, "This is a spectacular addition to Hershey. The area needed it desperately."
In fact, Grasela thinks there is no other place is serving what Primanti's does. "The stores are a compliment, not really competition," Grasela says. "When we're busy, they're busy."
Compared to the other locations in the Primanti's franchise, the new Hershey expansion also stands out. The new Primanti's has had the busiest restaurant in the whole brand of over 40 stores every week since it opened. Grasela says, "We are experiencing huge crowds every day, especially weekends, and we're not even 'in season' (summer) yet. When the park opens, it will be unbelievably busy."

Primanti Bros. is not stopping at the new Hershey expansion. Grasela shares a bit of insight into the goals for the company. "The equity group that controls our brand, Catterton, plans to open five to ten PBros every year for the foreseeable future," Grasela says. "And they are currently opening at the Pittsburgh Airport, Camp Hill is next."
As for Grasela, he is also not stopping at the Hershey Primanti's success. He says, "I want to move up as we expand. With the addition of a new restaurant in Camp Hill, Harrisburg and beyond, I hope to step into a role as a district manager and continue with the company."
About the Writer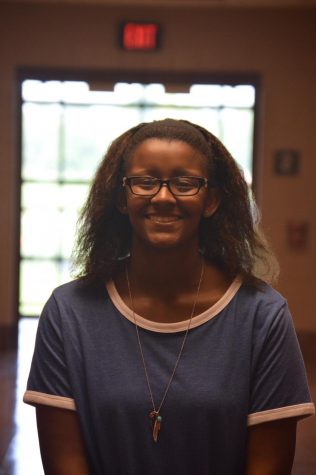 Angelina Memmi, Layout Manager
Angelina Memmi has been on the Broadcaster for two years, working as a Layout Manager. She is a junior and has been going to HHS for her entire life. She...