Jonas Brothers reunite to release new single
The Jonas Brothers, Joe, Nick, and Kevin reunite to after six years apart to release their new single, "Sucker."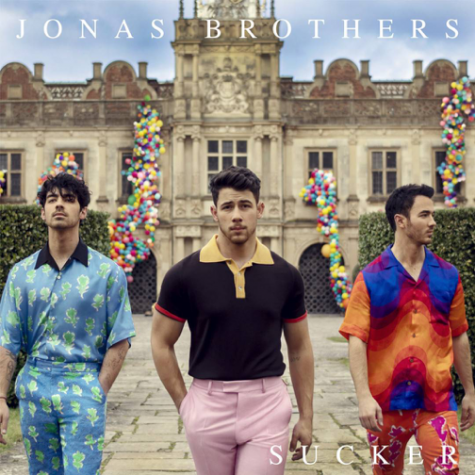 After months of rumors of a potential Jonas Brothers reunion, their single dropped at midnight on Friday, February 26, 2019.
On Thursday, February 25, 2019, the sibling trio announced and confirmed their reunion with an advertisement for The Late Late Night Show with James Corden. The siblings will be starring on the show with James Corden from Monday, March 4 to Thursday, March 6. On the show, the band will be answering fans questions, performing old and new music, and driving with Corden for a Carpool Karaoke.
During the advertisement with James, Nick Jonas said, "we've kept this a secret now for almost seven, eight months. This is basically our first performance back."
Along with the new single, the group dropped a music video for their single. The video featured appearances from the brothers significant others, Danielle Jonas, Priyanka Chopra, and Sophie Turner. Throughout the video, each couple is shown together wearing avant-garde costumes around the Hatfield House in England, and they all come together to sing the chorus.
With this surprise, fans are excited for more new music to be released, and they are all waiting to find out if an album will be dropped and concert dates will be released.
About the Writer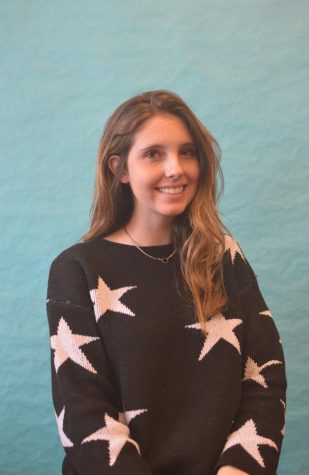 Clare Canavan, Editor-in-Chief
Clare Canavan is the co-Editor-in-Chief for the Broadcaster. She is a senior, and this is her third year writing for The Broadcaster. She enjoys traveling...