Dungeons and Dragons Club Attracts a Large Number of Students
Many people recognize this universally played game, but some at HHS are discovering it for the first time.
The Dungeons and Dragons club hosted its first meeting in December of 2019. Freshman Molly Sherma began the club alongside the advisor, Mrs. Hoover. The group meets after school every Monday in Mrs. Hoover's room.
There are currently 22 members in the club, and each come with different levels of experience. The focus has been on getting everyone familiar with the basics of the game. At the first meeting, the members received a comprehensive introduction.
"We worked on character sheets which basically tells you what stats your character has and the background of your character," said President Molly Sherma. She also gave a presentation on character creations.
Because the club members vary in experience, campaign groups must be set up to accommodate all types of players. Within those groups, "dungeon masters" are appointed who lead the players through the campaigns, or stories.
Sherma said, "I tried to mix people that have played and hadn't played, so people who haven't played will have mentors they can ask questions to."
Some of the "dungeon masters" may not have much experience either like sophomore Reyna Lambdin.
"It's interesting because everything is new but it's also not very frustrating…I feel pretty confident as we head into our first campaign," said Lambdin.
For a club that has just started, there is an abnormally large amount of members. The creativity and imagination required to play the game contributes to the appeal of Dungeons and Dragons, along with other aspects of the club.
Sophomore Noor Sarwani said, "I think it's fun, I like clubs that aren't school related, that way you can relax and do something you enjoy after school."
Moving the meetings to a bigger space is something that Sherma hopes to do in the future. Expanding the club isn't an immediate concern, but new members are always welcome.
Sherma said, "Show up to a meeting. It's a little crazy, but it's a lot of fun."
About the Writer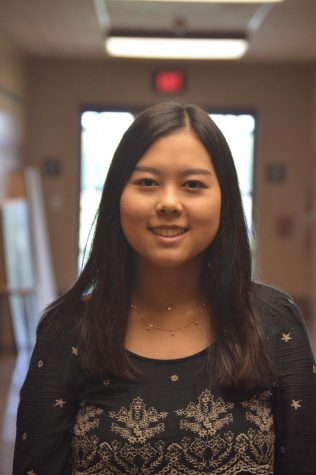 Abigail Lee, Science and Technology Editor
Abby Lee is the Science and Technology Editor for the Broadcaster. She is a senior at Hershey High School and a third year member of the Broadcaster. Abby...