HHS sophomore commits to play Division I Field Hockey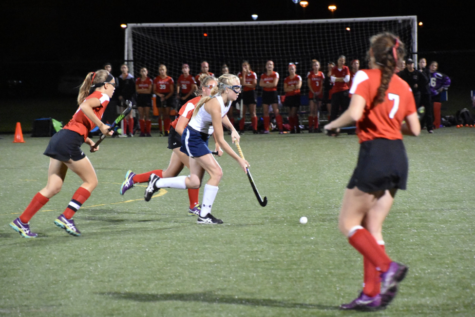 Hershey High School (HHS) sophomore, Shea Tatara, made her final decision to commit to Duke University to play Division I field hockey on Monday, April 23, 2018.
With a handful of HHS athletes that commit to the college of their dreams in order to pursue their athletic career, high schools rarely see their athletes commit sophomore year.
Planning to attend Duke University in the fall of 2020, Tatara verbally committed to continue her athletic and academic career on April 23. With two full years of high school field hockey under her belt, Tatara is the youngest HHS athlete to commit to D1 field hockey this year. Not only has Tatara committed at the D1 level, but she has also committed to the second best D1 field hockey school in the nation, according to NCAA.
Leaving Elizabethtown to become a new student at HHS her sophomore year, Tatara became the newest star of the Trojans' field hockey team. Starting varsity as a 10th grader, she took on the field as a forward with fellow teammates, Maddie Zimmer and Alex Held. Tatara ended her sophomore season with three goals and six total career points and was ranked top 50 in the nation for her class by MAX Field Hockey.
With only four years of field hockey experience, Tatara's accomplishments in the sport are truly impressive. After being announced as a member of the U14 National Futures Championship in 2016, Tatara was also on the 2017 Pennsylvania AAA Second All-State Team, First Team for Mid-Penn All-Stars, U16 National Futures Championship, AAU Junior Olympics, and Stars & Stripes selection.
It was just shortly after she began playing when Tatara realized her passion for the sport and wanted to play at a college level. Around the summer of eighth grade, after just about two seasons of playing, her neighbor committed to D1 field hockey at Villanova. She says this really inspired her and from then on she began to work even harder with college in mind.
Tatara started getting offers from colleges early this season as a sophomore. After a few months, she made her decision, partially because of new NCAA rules. The rule makes field hockey players have to wait until September 1st of their junior year to begin "speaking" to colleges and  commit. While this new rule accelerated her decision making process, she is more than happy with her decision.
Duke has a highly regarded nursing program and that really influenced Tatara's decision, as she wants to be a nurse. She is also excited for the opportunity to travel with her team because she loves both seeing new places and meeting new people.
Tatara also looks forward to playing at such a high level with lots of competition and challenge. She says that she really enjoys the challenges of field hockey because while it can be difficult, it is also really rewarding.
"The competition is one of the things that I was really excited for when coming to Hershey because the field hockey program is great here," Tatara said, "I like that Duke will also bring another level of competition."
Hershey's strong field hockey program seems to be a great fit for Tatara, as she says that the team and the coaching staff have created a much more positive atmosphere than those in the past.
Her coaches did a lot of the work with the commitment while her friends and family supported her every step of the way through the difficult and long process.
Tatara said, "I really have my coaches to thank for their part in my commitment, and my friends and family, who were always there for me. The process of calls, emails, and visits was a lot and it was great to have people by my side."
Ranking first for RPI in the ACC conference and fifth overall, Duke is also ranked as the best college for women's field hockey by College Factual in 2018.
NCAA D1 field hockey recruiting rules have several guidelines that athletes must follow if they chose to commit as a sophomore.
Colleges that chose to contact the athlete and offer them a position at their school must not contact the athlete individually. As for the athlete, all of the communication between the offer and their decision is solely communicated through the athlete's coach. Off campus contact and official visits are not permitted simply due to age and eligibility. Regarding recruiting material, athletes may receive brochures for camps and questionnaires, but contact between the athlete and college coach is still limited.
Recently, the NCAA has changed their recruiting deadlines regarding when a student athlete is permitted to accept a college offer. Now changing their regulations, high school field hockey players in grades 10 and below will not have the opportunity to commit to a college until their junior year. Changing the game for many players and upcoming commits, the NCAA does see many benefits in changing their recruiting deadlines.
Permitting athletes from being able to accept a college offer until junior year will allow them more time to consider their offers and visit colleges. For many athletes that have not accepted their college offers and are in grades 10 and below, they must now wait until their junior year to accept those offers.
Following her graduation along with the class of 2020, Tatara will continue her academic and athletic career in the heart of North Carolina playing the sport she loves.
About the Writers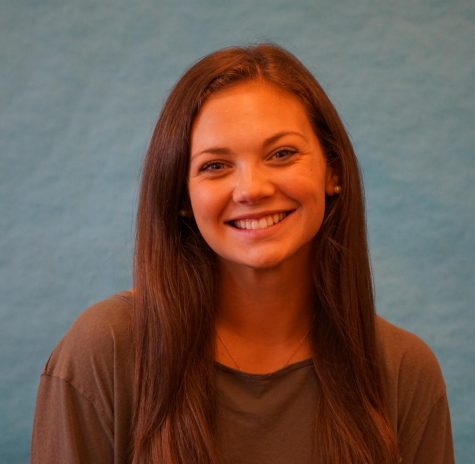 Katherine Clark, Sports Editor
Kate Clark is the Sports Editor for The Broadcaster. She is a senior, and this is her third year writing for The Broadcaster. She cheers for the football...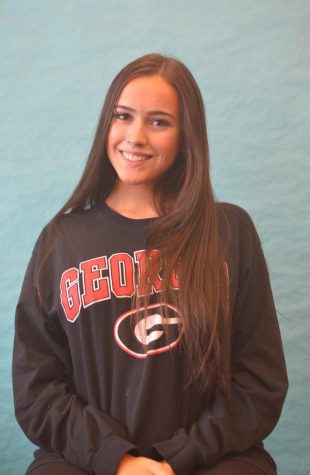 Carina Sarracino, Feature
Carina Sarracino is a Feature Editor for the Broadcaster.  She is a senior at Hershey High School and a third year member of the Broadcaster staff. Carina...