Tips and Tricks for Conquering Hershey's Proms
With prom right around the corner, many people struggle with planning the perfect night.
Everyone knows the panicked feeling when they realize prom is less than a month away. What will I wear? How will I do my hair? Where are we going to eat? These are many questions that race through the typical teenage mind before prom. Here are some ways to conquer these questions and plan the perfect prom.
Finding a dress
When it comes to high school prom, it can be very difficult to find the "perfect" dress. Whether you are looking for a sparkly or casual dress, there are many places to look. When picking a prom dress, it is important to find something that fits your style. Find a dress that makes you feel good and most like yourself. There are various dress shops, both physical and online, such as Sherri Hill, David's Bridal, and Lulus. Sherri Hill offers a wide range of dresses from flashy to formal. Prices can range from up to a thousand dollars to only $150. Another place to browse through is David's Bridal. David's Bridal has various dresses from two pieces to short prom dress for a lesser price. Lulus is a popular, inexpensive online store to find your prom dress. This store ranges from 20 dollars to 210 dollars to help you find a beautiful dress that fits your budget.
Maliyah Paynter, Hershey High School junior, recommends looking for the perfect dress at JCPenney, ASOS, and Macy's.
"They're super affordable for really great quality dresses. They have so many different options to choose from, so you're always able to find something fitting for you," said Paynter.
Finding accessories
Finding the perfect jewelry, shoes, and ties can be a difficult decision to make. When choosing a tie, pick one that shows off your personality. The outlets in Hershey offer a wide variety of stores to make a quick stop at to buy what you need. Adam Paymer, HHS junior, recommends Joseph A. Bank.
"It is a good place to find the perfect tie or shoes," said Paymer.
In addition, Nate Shaw, fellow HHS junior, shops at Bass to find a tie and shoes to wear at prom.
As for girls, boutiques such as Knock Knock and Francesca's  have a variety of inexpensive jewelry for prom to match your dress. Paynter shops at Francesca's for her prom jewelry to spice up her outfit.
Making a reservation
Figuring out when and where to go to dinner can be a very difficult challenge. Many people find themselves wondering who is going, how many people, and where to go. The town of Hershey has a wide range of restaurants to go to before prom. Tokyo Diner is an accessible option for a larger group since it has the ability to seat many people at one table. If you are looking for a more expensive restaurant, the Circular or Trevi 5 are two of the beautiful restaurants at the Hotel Hershey. Even though many dress in fancy dresses and spiffy suits, a place such as Houlihans is another great option when looking for a more casual place to eat before going to prom.
Olivia Mcdonald, HHS senior, suggested the Hershey Country Club for dinner. However, those who are attending senior prom, automatically have the luxury of eating at the Hershey Hotel.
"When picking the right place to eat, we generally go to the Country Club as they are able to accommodate large groups," said Olivia Mcdonald, HHS senior.
However, Mcdonald adds that those who are attending senior prom, automatically have the luxury of eating at the Hershey Hotel.
Perfect places for prom pictures
Hershey is full of beautiful places to take pictures for prom. There are places such as the Hershey Country Club, Hotel Hershey, and Milton Hershey Pavilion. The Hershey Country Club offers views of the pristine golf course and various gardens. The Hotel Hershey is a convenient place to take photos if you are eating dinner at one of the restaurants at the hotel.  
Kaylee Thomas, HHS junior, recommends going to the Hershey Hotel for photos for its convenience and practicality.
"It's so close and has a nice background. A lot of people go to the hotel, so you get to see your friends," said Thomas.
Another place to take photos at is the Milton Hershey Pavilion. The pavillion is full of flowers and beautiful trees to take photos in front of. There are multiple walkways that can be utilized to get to different locations. For senior prom, the Hershey Gardens opens its doors for all the attendees to take photos. It is filled with beautiful flowers and fountains to take the perfect photos.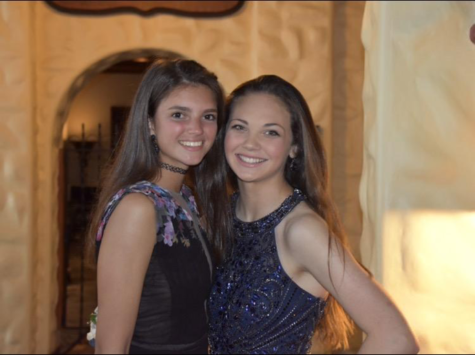 About the Writer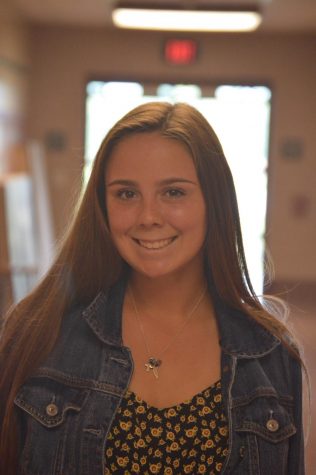 Elaina Joyner, Reporter
Elaina Joyner is a reporter that specializes in photography. She is a senior at Hershey High School and has been a part of the Broadcaster for three years....