HHS students intern at Drayer and Hershey Elementary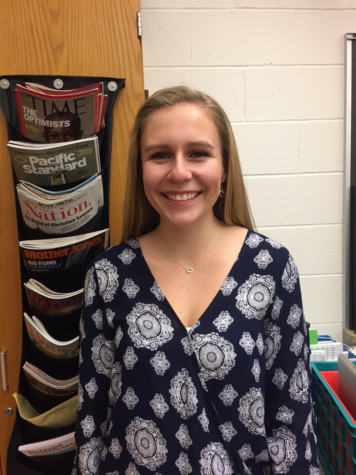 Students with internships gain new skills as they advance into the second semester.
As the second marking period draws to a close and the new semester begins, some hard working Hershey High School students have internships that are still in full swing. Some internships may be ending  this semester, but others are for the full school year. Whether it's shadowing doctors at the Hershey Medical Center or working with physical therapists at Drayer, there are endless opportunities to achieve future goals.
Madi Held, an HHS senior, is an example of a student taking advantage of this opportunity to have an internship. She is shadowing a 4th grade teacher, Mrs. Wood, at Hershey Elementary School. Held wants to be a teacher when she graduates college and finds it a great way to see what she's good at.
"So much has changed since we were in school," said Held. "I learned a new way of subtraction, and it's like I'm learning as they're learning."
Held added that there is some work outside of class, such as making posters and answer keys. She even sometimes grades tests and teaches the class, which Held said is helpful.
"The kids are the real reason I'm here," said Held. "It's fun to watch them grow everyday."
Mary-Anne Nortier, HHS senior, has also taken advantage of the internship opportunities. Nortier is shadowing a doctor at Drayer Physical Therapy in Hummelstown. She says she would like to pursue physical therapy in the future. Nortier finds the internship very rewarding and interesting.
"My favorite thing are new patients, because they are always interesting and I have a chance to explain to them about the human body." said Nortier.
But it's not all interesting.  Sometimes the work can be boring said Nortier,  "…when more than one of the same type of patients (such as three knee patients at one time) because then it becomes repetitive."
Both Nortier and Held recommend others to pursue internships as it is a great way to see what the future has in store in terms of a certain career path.