English Teacher Leaves HHS for Gettysburg
Ronald Wales will be leaving his job as an English teacher at Hershey High School for a job as an assistant principal at Gettysburg High School.
Wales has been teaching in the Derry Township School District for 11 years: seven years at the high school, and four years at the middle school. He taught Communication Arts in the middle school and a variety of different classes in the high school, serving grades nine to twelve.
"I think this is the logical next step for my career," said Wales.
Wales said he believes being an administrator is fundamentally different from being an educator.
"As an administrator, you try to see a wider picture of the school, as a teacher you focus on your own classroom," said Wales. He hopes that being an administrator will open his eyes to the broadness of what a school day looks like for students.
According to Wales, there are many of the same elements in the roles of both teachers and administrator such as: managing culture and climate setting structure, plus abiding by both district principle and vision.
Yet Wales believes that teaching is a fundamentally different job from administrating, because it is not as "structured or routine-like" as teaching.
"Sometimes you don't know what you're walking into, I find that both exciting but also a challenge," said Wales.
Wales said the only obstacle believes he will face is "transitioning into a new role" because he believes, "whenever you transition into a new role you have to learn a completely new job."  
"Being a administrator will have parts that I enjoy and some that I'll struggle to learn and will challenge me, " said Wales. He said he believes he will enjoy this challenge because he considers himself as a lifelong learner.
"I enjoy the idea of being with a new group of people and learning from them, adjusting to the culture, and working on a new schedule each day," said Wales.
Wales believes the one thing he will miss the most about teaching at Hershey is "obviously" the kids, as he's gotten to know the students closely. He believes that since it a small school it is easy to become close with the students.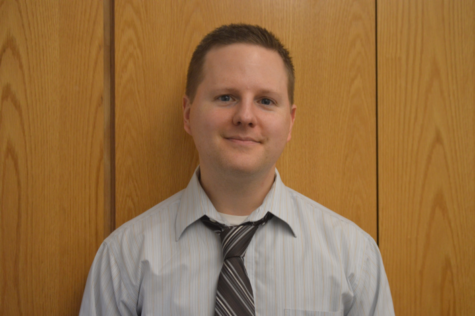 Wales will miss the Hershey community, as he believes that HHS, "has a community that really cares about the school district and is really invested financially."
About the Writer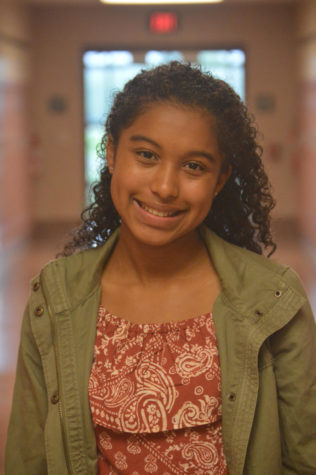 Iliana Veguilla, Reporter
Iliana Veguilla is a reporter for the Broadcaster. She is a sophomore at Hershey High School and a first year member of the Broadcaster staff. Iliana also...