2018 Golden Globe Nominations Announced
Jack Goulet, Arts and Entertainment Editor
December 15, 2017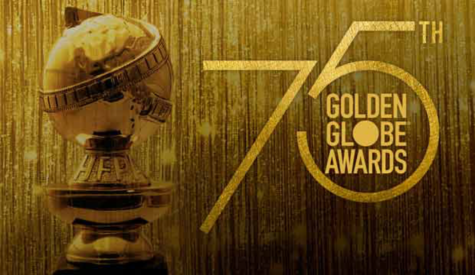 The 2018 Golden Globe nominations have been announced. Here are some of the most buzzworthy nominees in film and television.
On the movie side of things, The Shape of Water leads with seven nominations. It's followed by The Post and Three Billboards, which have six nominations respectively
Get Out, a social commentary thriller, is nominated as a comedy. While the movie has many comedic moments, delivered mostly by Rod the TSA agent (Lil Rel Howery), its subject matter deals with the racism (underlying or apparent) in modern America. The film, which sits at a whopping 99% on Rotten Tomatoes, earned star Daniel Kaluuya a nomination for best performance.
Loving Vincent, the first fully animated film that was painted, received a nomination for best animated film.
All the Money in the World earned three nominations after Christopher Plummer was brought in to replace Kevin Spacey after sexual misconduct allegations.
No female directors were nominated, even though Patty Jenkins had success with Wonder Woman and Greta Gerwig has the best reviewed Rotten Tomatoes flick with Lady Bird.
HBO's Big Little Lies leads the TV category with six nominations. The show has been renewed for a second season. Late Night host Seth Meyers will run the show, which airs January 7th on NBC.