Half a Million March on Washington
An estimated 470,000 people participated in the Women's March in Washington, D.C on Saturday, January 21, 2017, but the participants weren't just women. Men, women, and children all flocked to the United States Capitol in support of the march. Organizers of the march said their mission is to "send a bold message to our new government on their first day in office, and to the world that women's rights are human rights."
The rally started at the National Mall, between 3rd and 4th street, at around 10:00 in the morning. The march itself began at 1:15 in the afternoon and had no set end time, however, the goal was to make it to the White House in order to send a message demanding equal rights for all people to President Donald Trump whose inauguration was the previous day.
Because the turnout was more than double the originally estimated 200,000, parallel streets were needed to accommodate the mass amount of people. There were additional protests across to the globe, and the marches were estimated to have been among the largest in US history.
Almost every protester, regardless of age or gender, carried a sign with them as they progressed downtown. Popular phrases seen on signs included "Make America Think Again" and "Our Bodies, Our Choice."
The Women's March On Washington organization has not held any events since the initial march, but they are encouraging people to participate in their "10 Actions For the First 100 Days" campaign.
About the Writer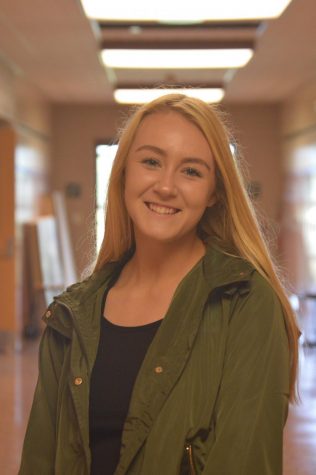 Emily Liesch, Reporter
Emily Liesch is a reporter for the Broadcaster. She is a senior at HHS and has been a part of the Broadcaster for three years. Emily also enjoys listening...