Hershey Trojans boys basketball defeated by Bishop McDevitt Crusaders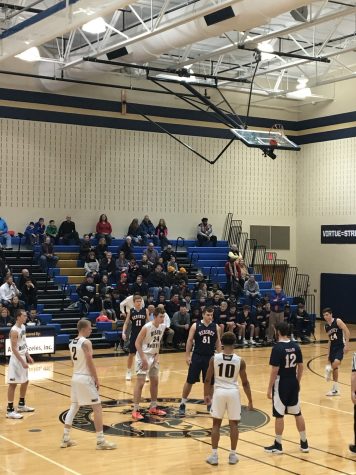 The Hershey High School Trojans were defeated by the Bishop McDevitt Crusaders 71-56 on January 27th, 2017.
After a previous 62-58 win for the Trojans in a close match earlier in the season, the HHS boys wanted to keep their win streak against the Crusaders. However, Mcdevitt senior Jodi Morales allowed the Crusaders to maintain a lead for the second half to clinch the game.
With the help of HHS sophomore Luke Hedrick and junior Chase Wallace, the game was competitive at half, with the Trojans trailing 34-29. However, the Crusaders' lead only continued to grow.
McDevitt senior Chris Briner assisted Morales in the fourth quarter to grow the lead. The result was disappointing for the Trojans.