Billboard Top 20: part 2 of 4
Hang on for a minute...we're trying to find some more stories you might like.
This is numbers 6-10 of the Billboard Top 20. Make sure to read parts 1-4 to be updated on the rest of the Top 20 songs. The Billboard Top 100 sometimes helps to determine which artists and songs will be presented in the Billboard Music Awards. From 1990 when the awards started to 2006, the winners of each award would be determined based upon the year-end charts.
Broccoli ft Lil Yachty by D.R.A.M.
The language is very strong, so it's not recommended for all ages. When Shelley Marshaun Massenburg-Smith, better known as D.R.A.M, was describing the song he said, "At first, it was the piano with the drum loop, we had the flute and when that went in, everyone started vibing."
Cold Water ft. Justin Bieber and MO by Major Lazer
Record Producer and founder of Major Lazer, Diplo, said he was very excited for this song along with Justin Bieber. Bieber said, "…for years to find the right song we could all work on together and the moment I heard this one, I knew that it was the one. The timing was perfect and when we approached Justin, he was also in love with the song we all had written…"
Treat You Better by Shawn Mendes
We as a whole don't know exactly what this song is about , but according to Genius, this song is rumored to be about female singer, Camila Cabello from Fifth Harmony. Mendes and Cabello were rumored to be dating in 2016.  
Cheap Thrills ft Sean Paul by Sia
The website, Genius said, "Cheap Thrills' was originally written for Rihanna's album ANTi, but the song was rejected and later included on Sia's This Is Acting. Sia's album is comprised entirely of songs Sia wrote for other people."
Side to Side ft. Nicki Minaj by Ariana Grande
This is not Ariana Grande and Nicki Minaj's first hit together. They also came out with the hit "Bang Bang" with Jessie J which was performed at the 2014 Billboard Music Awards.  
Check out Part 3!
About the Writer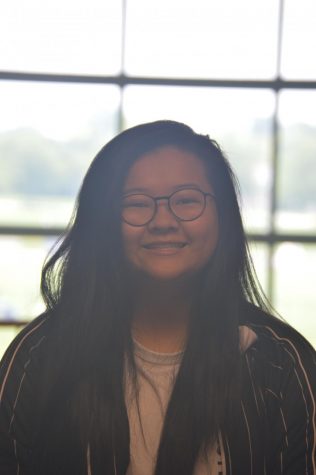 Jenna Thomas, Photography Manager
Jenna Thomas is the photography manager for the Broadcaster. She is a senior at Hershey High School and has been a part of the Broadcaster for three years....