Billboard Top 20: part 3 of 4
Hang on for a minute...we're trying to find some more stories you might like.
This is the third part of the Billboard Top 20. In this section of the article, numbers 11-15 will be listed below with their music videos.
Juju On That Beat (TZ Anthem)  by Zay Hilfigerr & Zayion McCall
On Genius, Zay Hilfigerr said, "It actually started when I came to Zayion's house and I was just playing around. I kind of made the song in 2014, I started saying "JuJu" in 2014."
I Hate You, I Love You ft Olivia O'Brien by Gnash
I Hate You, I Love You is like a tragic love story. When describing it, Gnash said, "Missing someone sucks, but it's important to feel."
Don't Let Me Down ft Daya by The Chainsmokers
This song is mainly about Daya asking her boyfriend/exboyfriend to save her and prove to her that "good boys don't hide away." Andrew Taggart said, "I think people are going to be pretty blown away by it and it's very different than 'Roses', which is nice."
This Is What You Came For ft Rihanna by Calvin Harris
Harris said, "She's got the iconic voice. Like, the first time that I heard her sing 'We Found Love'—I had listened to the guide vocal for so long. I lived with it. I was like, it can't get any better than this, even if it is Rihanna."
Gold by Kiiara
The song Gold by Kiiara is basically a harsh tell-off to an irresponsible lover. Kiiara is a singer/songwriter from Wilmington, Illinois who is signed with Atlantic records. She is also the writer for the songs Feels, Hang up the Phone, and Tennessee.
Check out the last part!
About the Writer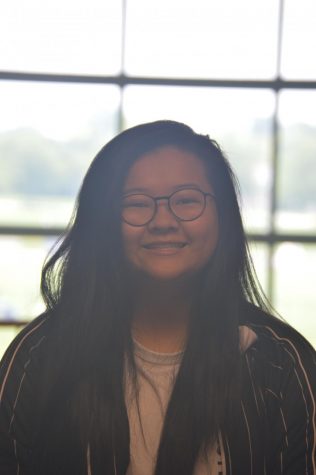 Jenna Thomas, Photography Manager
Jenna Thomas is the photography manager for the Broadcaster. She is a senior at Hershey High School and has been a part of the Broadcaster for three years....