South Korea Scandal Shocks Many
Irene Ciocirlan, Reporter
October 7, 2016
One personal relationship could take down a president.
On November 1, 2016, a political scandal erupted in South Korea. The scandal involved an advisor, nicknamed the "Spiritual Puppetmaster", helping the South Korean president with issues ranging from wardrobe to major economic policies. This advisor has no ties whatsoever to South Korea's government.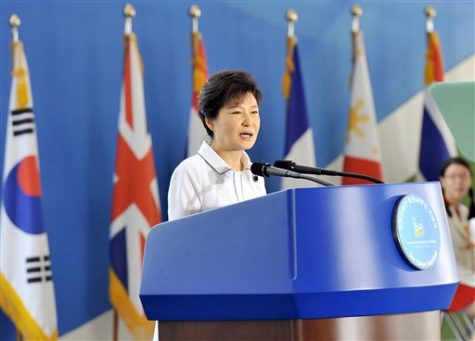 The president in question is a woman named Park Geun-hye. She became the country's first female president in December of 2012. According to the New York Times, Geun-hye has been facing criticism for the past four years about distrustfulness and insufficient policies.
The truth behind these conspiracies was finally revealed: someone with no government job or affiliation has been advising Geun-hye for years, said the New York Times. Choi Soon-sil, the aforementioned "spiritual puppetmaster" for Geun-hye, has been assisting Geun-hye in state affairs for the past four years.
Soon-sil is the daughter of a religious leader named Choi Tae-min, who was Geun-hye's mentor until 1994, said BBC News. Also according to BBC, Soon-sil succeeded her father as leader of the Church, and her friendship with Guen-hye became more prominent after her father's death.
Tae-min was a Buddhist who converted to Christianity. He then set up a church called the "Church of Eternal Life." He became family friends with Geun-hye's family, said the New York Times.
According to the National Public Radio (NPR), Soon-sil is now facing charges for embezzlement, tax evasion, and acquiring classified information. These allegations have led to her arrest. A spokesman from the Seoul Central District Court said they had accepted a request from prosecutors to issue an arrest warrant for Soon-sil.
Soon-sil is also accused of using her relationship with Guen-hye to accumulate millions of dollars as donations to her foundations. She has coerced dozens of businesses to donate up to $70 million, said the New York Times.
Guen-hye admitted that Soon-sil had seen thousands of confidential government documents. She then publicly apologized after stating that Soon-sil has even edited some speeches.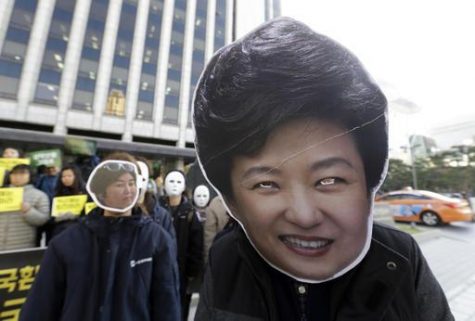 The president tried to recover from the scandal by replacing two of her cabinet members and the prime minister. According to BBC News, she is willing to be questioned by prosecutors. Despite this, there are still calls for Guen-hye's impeachment. Many people do not believe that her apology was sincere, said BBC News.  
According to CNN, a Gallup poll showed that Guen-hye's approval rating was just five percent. Among people aged less than 40, it was only one percent.
This scandal is not only about politics. According to CNN, it has shined a light on the presence of religious cults and movements in the country. Christianity and Buddhism dominate South Korea, yet some churches incorporate more spiritualistic ideas, such as consulting fortune tellers or shamans.
Guen-hye has strongly denied of ever taking part of this certain religious sect or shamanistic rituals, said the New York Times.
This scandal has costed many people their jobs, and for Guen-hye it might mean the end of her presidency.