Homecoming Court Q&A
The votes have been counted, and the Homecoming Court has been chosen.
Every year, the senior class of Hershey High School nominates a few of its fellow students to be considered for the Homecoming Court. Then, the whole school chooses the Homecoming Court from the nominees. The Broadcaster sat the 12 potential Homecoming Kings and Queens down to answer these six questions.
Question: How do you feel about being on the Homecoming Court?
Maggie Lane: I'm excited and surprised at the same time. It's a nice honor that I would be chosen to represent the female population at our school.
David Lilla: I'm excited. I think it will be a good time. I'm very happy to know I got on in the first place because it shows that I'm a leader and that teachers and students see me in a positive manner.
Question: Did you think you were going to be on the Homecoming Court?
Taylor Mortensen: I had a hunch just because usually there's a very diverse group of girls. I thought that maybe [I would be nominated] because [I'm a captain] of the cross country team, and I'm close with a lot of them. I call a lot of them friends. But I really had no clue because there are a lot of awesome girls in the grade that I would have thought would be on it.
Dylan Gomer: It kind of came out of nowhere. I did not see it coming. I never really thought about it. It just kind of happened, and I wasn't really expecting it.
Question: Do you want to be Homecoming Queen/King?
Marisa Balanda: Obviously everybody wants to be homecoming queen, but all the girls on the court are amazing. Any of them would be deserving of it.
Michael Miller: I want whoever deserves it to be homecoming king, so not in particular, but I wouldn't object.
Question: What does being on the Homecoming Court mean to you?
Emily Nolan: I think it just means people see me as a common friend, which is really cool.
Jason Guo: It's nice knowing that my classmates picked me and the school chose me for the court because it means I impacted someone and they remembered my name.
Question: Why do you think your classmates chose you for this?
Kaley Buchanan: I'm very diverse, I participate in a lot of different things, and I've gotten to know quite a few of my peers over the years. I know my grade pretty well, so I think that's why [they chose me].
Thomas Perry: I would say I'm a pretty friendly person and polite to everyone. I think that had an impact on it, but I'm not really sure.
Question: What does Homecoming Court do?
Lindsay Abel: We get to the game early on Friday and get driven in the parade. During the halftime show, we are escorted by our fathers, and each person is assigned a rose, and the girl who gets the white rose is queen.
Max Dadswell: The guys don't do anything. We show up at the dance, and they give us a chocolate bar. If your chocolate bar is different than all the other chocolate bars, you're the king.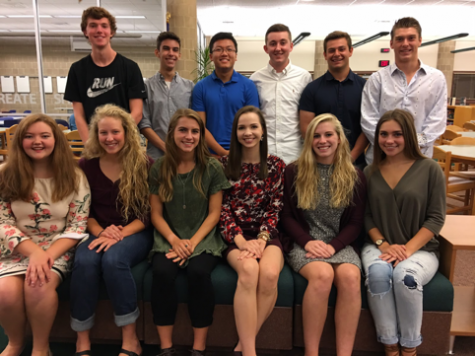 About the Writer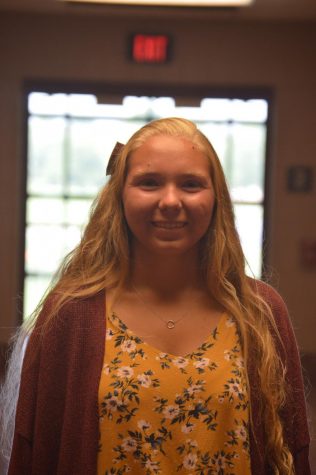 Kieri Karpa, Layout Manager
Kieri Karpa is a layout manager for the Broadcaster. She is a senior at Hershey High School and has been a part of the Broadcaster for three years. Kieri...