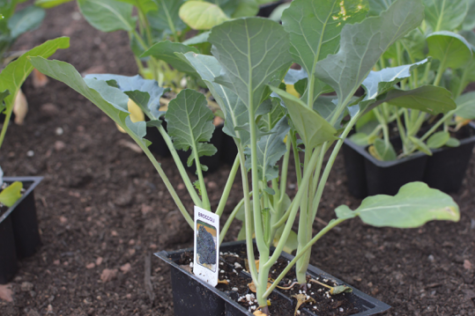 Echo Rogers, Feature Reporter

April 25, 2017
April showers bring May flowers. For Hershey High School's Garden Club, they hope instead that April showers bring more vegetables. On April 20, 2017, Hershey High School's Garden Club planted their first crops. About fifteen students met up at 4:30 to start the season off. Each Thursday, this ...
Kieri Karpa, Layout Manager

September 30, 2016
The votes have been counted, and the Homecoming Court has been chosen. Every year, the senior class of Hershey High School nominates a few of its fellow students to be considered for the Homecoming Court. Then, the whole school chooses the Homecoming Court from the nominees. The Broadcaster sat th...