5 Sunscreens that can save the coral reefs
Getting outside and in the sun is a great part of spring and summer, but to do it safely doctors recommend regularly applying sunscreen.  But our favorite sunscreen might actually be damaging to one of the most picturesque natural biomes on Earth: the coral reef.
Many of the most common sunscreen brands on store shelves contain Oxybenzone, Octinoxate, and Octocrylene. These 3 substances are just a few of the many substances in sunscreen that can harm the coral reef.
By taking 5 minutes to read the label on the back of a sunscreen bottle, we can help protect the fragile coral reefs.
Here are 5 affordable sunscreens brands that pass the "label" test when it comes to being reef safe sunscreens for this summer.
View this post on Instagram
Sun Bum is a fan favorite sunscreen brand sold at grocery stores & drug stores throughout the United States. For only $13 they sell an SPF 50 face sunscreen that does not contain any of the harsh chemicals that harm the reefs. It's very accessible and affordable to the public, and is known for its tropical coconut scent.
View this post on Instagram
This sunscreen is mineral based with no fragrance and is around $22 dollars. With a more natural formula this sunscreen is great for people with more sensitive skin, and still gives an SPF 30 protection. Also, this sunscreen is in a spray form which is preferred by many who want a convenient way to put sunscreen on.
View this post on Instagram
If interested in a good sunscreen to be part of an everyday skincare routine, this is the one! C- Shells protect from UVA rays and UVB rays while providing the added benefit of vitamin C. Vitamin C prevents UV damage which can harm the skin cells throughout the aging process. By adding this vitamin to the sunscreen it is actively protecting your skin from aging while giving SPF protection.
View this post on Instagram
This has been an up and coming brand that had been talked about by many social media influencers. They provide a wide range of sunscreen products that leave the skin feeling smooth and not sticky. Amazon prime sells all of their products at affordable prices. 
View this post on Instagram
Last but not least is Banana Boat which is a name brand that has been available for years now. It is the most affordable option from the bunch, and is available online and in many drug stores. They usually come in value packs that make the prices even better than they already were. 
About the Writer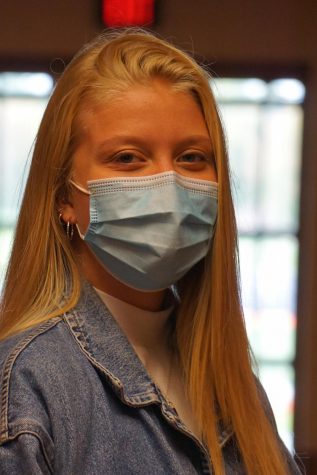 Ashlyn Weidman, Editor-In-Chief
Ashlyn Weidman is the co-Editor-in-Chief for The Broadcaster. This is her third year writing for the Broadcaster. She enjoys taking photos with friends,...