Statewide COVID-19 Cases Nearing 45,000
According to the Pennsylvania Department of Health, as of April 28th, 2020, there are now 43,264 confirmed cases of COVID-19 across the state.
Among the additional 1,214 positive cases confirmed today, the DoH has also released that the statewide death toll has reached 1,716.
All 67 Pennsylvania counties have reported cases of the virus. Dauphin County has confirmed 553 positive cases with 20 deaths.
Of the Pennsylvanian's who have been tested, 165,824 have received negative results for the virus.  The DoH did not release the number of Pennsylvanians who have contracted COVID-19, tested positive, and recovered to full health.
According to the Hospital Preparedness Dashboard provided by the DoH, of the 2,781 hospitalized COVID-19 patients, 602 are on ventilators with 14 on ECMO machines. ECMO is the process of pumping and oxygenating a patient's blood outside the body, therefore allowing the heart and lungs to remain rest.
In the Governor's most recent press release, Pa. Secretary of Health Dr. Rachel Levine stated that "We must continue to stay home to protect ourselves, our families and our community." 
While there is hope that the state's peak is in the near future, positive cases across the state are still increasing daily along with a steadily rising death toll. Dr. Levine continues to encourage Pennsylvanians to "stay home, stay calm, and stay safe."
About the Writer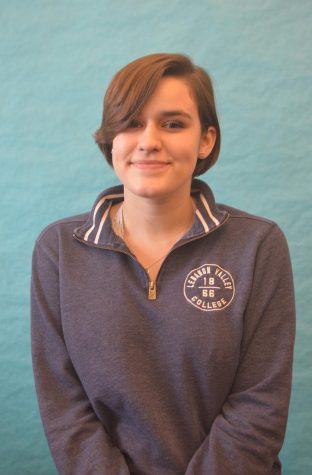 Paige Dalto, Lead Copy Editor
Paige Dalto is Lead Copy Editor for the Broadcaster. She is a senior and has written for the Broadcaster for three years. She has played softball for 11...