Mia Bertoldi and Mallory Gillespie

March 4, 2020
In the championship game, Hershey fell to the Central Dauphin Rams 4-3 on February 28th, 2020 at the Hersheypark Stadium. Despite jumping out to a 2-0 lead thanks to goals by sophomore Toby Kauffman and senior captain Jason Rippon, CD clawed back into the game and took a 3-2 lead into the third period...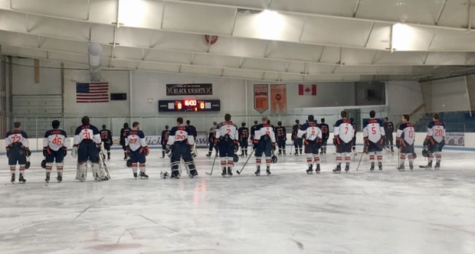 Clare Canavan, Copy Editor

December 11, 2017
The Hershey Trojans ice hockey team beat Hempfield High School 10-0 at Klick Lewis Arena on Monday, December 4th. The first period started with goals from juniors Brady Bowman with two, Caden Freer with one, and sophomore Jason Rippon with one. The Trojan's performance continued during the s...