Taylor Koda Wins First Place in Science Fair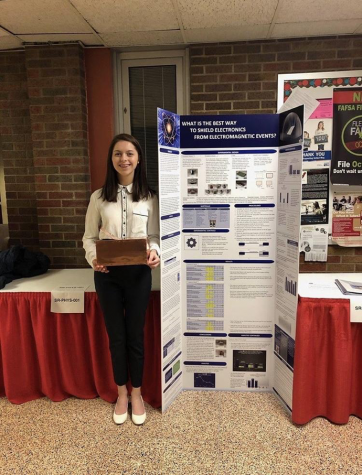 A Hershey High School sophomore won first place at state level science fairs with her project about EMPs.
Taylor Koda is a sophomore at Hershey High School. She is the co-president of the Jane Austen Society, and takes both Chemistry and Physics classes as a 10th grader. Koda's science fair project, which found the best way to shield electronics from electromagnetic events (EMPs), took home several first place prizes and awards from two different science fairs.
Koda's project tested the effects of twelve different faraday cages against EMPs. EMPs are strong bursts of electromagnetic energy that could kill electronic devices. She used three household objects, seven 100% pure metal boxes, a static bag, and an EMP cloth.
"I wanted to build an EMP, but my mom said no. So I wanted to do something related to EMPs," said Koda.
The purpose of Koda's tests was to find the best way to protect small electronic medical devices from the EMPs.  "EMPs are more common than you'd think," said Koda. "Phones. Computers. You have an insulin pen that dies? Oh, now you're dead."
The results of Koda's experiments revealed that a copper pot taped shut with copper tape with a static bag inside works best. She took a total of 1407 readings to ensure she got the best results.
This was Koda's first year participating in the science fair. She's been attending science camp since she was four years old. "I always kinda dug science," said Koda. "Although at one point I hated science because what four-year-old wants to go to robotic coding camp?"
Koda ultimately fell in love with science in 7th grade, when she became obsessed with Nikola Tesla. "He did a lot for the scientific community," said Koda.
Koda's science fair project won 1st place in it's division at the Pennsylvania Jr Academy of Science, and it won 1st place in the physical science category at the Capitol Area Science Fair. She also received awards for Most Outstanding Exhibit in Material Sciences, the American Meteorological Society Certificate of Outstanding Achievement for Excellence in Atmospheric or Related Sciences, the Dr Love Award for Excellence in Presentation Award, and the United States Air Force Science Fair Award.
Taylor's passion for science carries over to the classroom. "Taylor is very hardworking and helpful," said sophomore Talon Smith, who has chemistry with Koda.
"Taylor's great. She's really smart and it's kinda intimidating," said sophomore Anna Callahan.
Koda has already made plans to enter next year's science fair. "I really enjoyed the science fair, and getting to explore my interests," said Koda. "I'd recommend it for most people."
About the Writer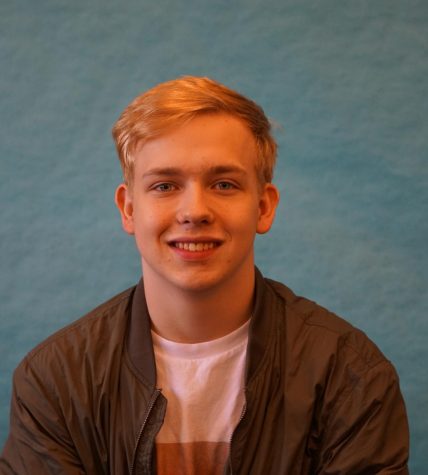 Benji Keeler, Reporter
Benji Keeler is a second-year reporter for the Broadcaster. He is a Junior who enjoys playing music, hanging out with friends, and collecting vinyl.