Hershey Announces Limited Edition Emoji Chocolate Bars
The Hershey Company has broken 125 years of tradition by modifying their chocolate bar's appearance for the first time, introducing 25 engraved emoji designs and six variations of new packaging.
Each piece of chocolate in the bar, traditionally labeled with "Hershey" in all capitals, is being branded with a variety of emojis such as faces, hand signals, and more.
According to the Hershey Company, the emojis were chosen by parents and kids to encourage meaningful conversation. Kristen Ohm, senior manager of the brand, said, "By adding an emoji design to each pip of chocolate, we hope that parents and kids are inspired to share a chocolate emoji and make a connection with someone new."
After the original debut of the classic Hershey's chocolate in 1900, the company has only made very small adjustments to the bars. Eight years after the original, in 1908, the company added almonds to the bar. Variations of dark chocolate were produced around the 1970's. Cookies 'n' Creme was first created in 1994, followed by their aerated chocolate, Hershey's Air Delight, in 2010. In 2018, they introduced the first non-chocolate bar, consisting of caramelized creme with peanuts and pretzels.
The company plans to release around 25 million of the new emoji bars for a limited time beginning in the summer.
About the Writer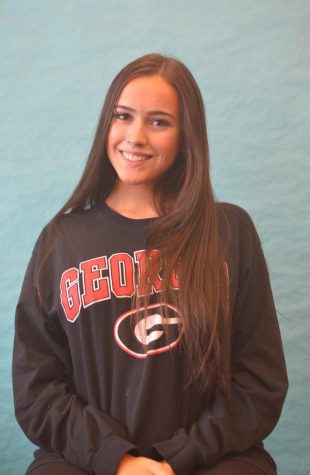 Carina Sarracino, Feature
Carina Sarracino is a Feature Editor for the Broadcaster.  She is a senior at Hershey High School and a third year member of the Broadcaster staff. Carina...