DoorDash Food Delivery Hits Hershey
Hang on for a minute...we're trying to find some more stories you might like.
Hershey has made many improvements to the town. Along with the new downtown, Hershey has recently added DoorDash to the mix. DoorDash is a technology company that delivers the best local food right to your door.
The service was founded in 2013 by a couple of Stanford students, Andy Fang, Stanley Tang and Tony Xu. The idea all came together when the founders wanted to get feedback on their app that was created for small business owners. So they traveled to a small macaroon shop in Palo Alto, California. The app they had originally created did not solve most of the problems that businesses needed to be resolved.
Store manager, Chloe, took out pages and pages of delivery orders and said, "This drives me crazy. I have no drivers to fulfill them, and I'm the one doing all of it."
The students then made it their job to create a user friendly app that resolved Chloe's problems along with many other business owners.
This app has access for 45 different restaurants to be delivered to your home. This includes their national featured partners such as, Five Guys, Friendly's, Applebee's Grill + Bar, and Wendy's. Not only do they have chain restaurants, but they also have local eats.
Since DoorDash has become so popular in various other locations, it is expected to do the same here. This app might have negative effects to the town such as sit down restaurants losing business along with the school cafeteria.
Ever since the app has been introduced many school districts have had problems with students delivering food to campus. The principal of Granite Bay High School located in Granite Bay, California put a ban on DoorDash and other delivering apps because it caused to much of a disturbance at the main office.
"Having strangers and people that we don't know coming to our buildings with delivery bags, we just don't allow it," Diane Blain, a spokeswoman for Chippewa Valley Schools said in an interview with the Springfield Sun-News.
Students in Hershey High School have delivered from the company also even though it is against school policy. It is prohibited in HHS due to safety concerns. "Not just anybody should be allowed into the school," said HHS secretary Diane LeHew.
About the Writer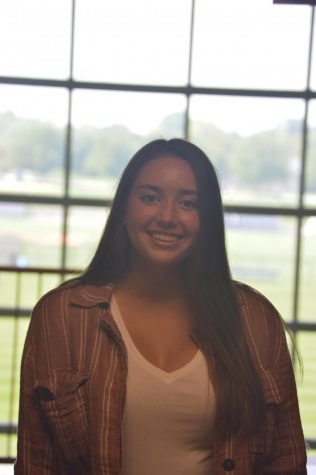 Caroline Corcoran, Reporter
Caroline Corcoran is a news reporter for the Hershey Broadcaster. This will be her first year writing for the Broadcaster. Besides writing, Caroline enjoys...