The Model Student: Irena Potochny makes high school look easy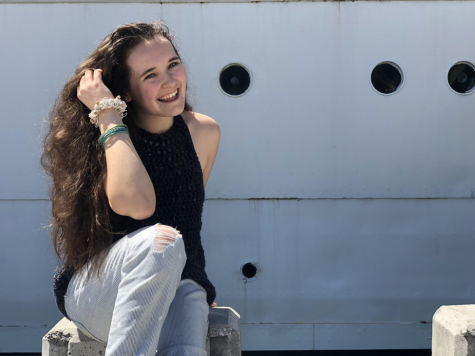 What makes a good student? Ambition, talent, good grades, extracurriculars, sports?  Irena Potochny has it all.
Ask Irena Potochny what she's doing after school and you'll always get an answer, whether it be sports, clubs, volunteering, or hobbies. Potochny has a multitude of interests and is very goal-oriented to make the best of her high school life, while still balancing good family and friend relationships.
Extracurriculars and education are a huge part of Potochny's life; she invests her time in many clubs and electives in school. She is in Science Olympiad and placed fourth in the state for the rollercoaster category in 2018. She has been in Science Olympiad since 7th grade and plans to continue it through high school. Potochny also participates in the Hershey Community Youth Alliance, or HCYA, which provides many opportunities to link Hershey High School and Milton Hershey School, such as an exchange student program and volunteer opportunities.
She is freshman treasurer on Student Council as well and is currently running for reelection with no opponent, so she is guaranteed to win. Serving the student body gives her a feeling of accomplishment and that she is doing something to benefit the school and her grade.
She enjoys the arts and acting as well, and participated in the annual musical this year, Anything Goes, and the spring one-act plays, Check Please and Please Hold. An oboe player, Potochny values music very much as well and is a member of Hershey High School's Symphonic Band this year and the Wind Symphony beginning next school year.
One of her close friends Hannah Marra describes her as an amazing musician, and said, "she's the best oboist I know!"
As well as contributing to her education and community, she enjoys a number of sports and hobbies. Potochny has been playing tennis for almost 4 years. She placed second in a tennis tournament over the summer and focuses on tennis almost as much as her education.
Even with a full schedule, she enjoys a range of hobbies, from sewing, knitting, and crocheting to creating any kind of craft or art project. Potochny even creates her own clothes and has designed and sewn a significant part of her wardrobe. She explains that this helps her feel like she is doing her part in helping to save the environment, another one of her hobbies and something she feels very strongly about.
Helping the environment and being as environmentally friendly as possible is of great importance to her. She tries to watch what she eats and said, "I'm basically a bad vegan, so I'm conscious of what I'm eating and will occasionally eat meat." She realizes that meat production has many negative impacts, and tries her best to not consume as much. She also has a compost pile and carries a reusable water bottle. Potochny even has plans to start an environmental club next year with activities such as trash pickups, tree planting, and more.
Potochny wouldn't be complete without her friends and family. A close friend, Shan Wu, said, "She's really caring and smart!" She is especially close to her sister, who graduated from Hershey in 2017 and now attends Penn State.
Faith is also very important to her, and she is close with her youth group and church.
Potochny said, "Having fun is important for life and enjoying it because you only have one."
Potochny is a true believer in living life to the fullest and making the most out of every moment. She says she tries to stay true to her word, balancing extracurriculars, school, hobbies, and sports, while still finding time for friends, family, and faith.
Potochny said, "I really enjoy learning, working with people, and being creative; all these activities help me to do those things."
About the Writer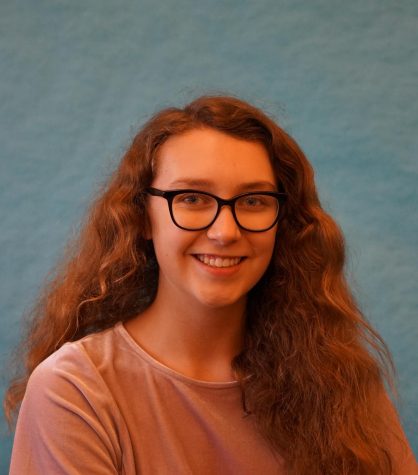 Maeve Reiter, Reporter
Maeve Reiter is a sophomore reporter for the Broadcaster. She dances and participates in clubs, and enjoys hanging out with friends, reading, and listening...